This summer's BIG decision: make your VOTE count for Muscle Dreams as Sainsbury's Local Charity of the Year before Sunday 26 June!
Posted on

June 15th, 2016

The BIGGEST vote this summer is here ~ to vote or not to vote, that's the question!

And there's only one BIG issue at stake and that's right here in Hertfordshire, right now – every year, each of the Sainsbury's stores across the country select a local charity to support, where they believe they can make the most difference, with fundraising and volunteering throughout the year. Sainsbury's colleagues then shortlist 3 charities and the final vote goes to their customers in-store and online ie. YOU! Your vote matters! Make it count for Muscle Dreams and help us change more lives.

VOTE FOR THE MUSCLE HELP FOUNDATION
We've just learned that our charity has made it as one of the final three charities' … in not one but two Sainsbury's stores in Hertfordshire, namely Letchworth and Letchworth Eastcheap – whilst the other charities are equally very worthy, just one will win this opportunity.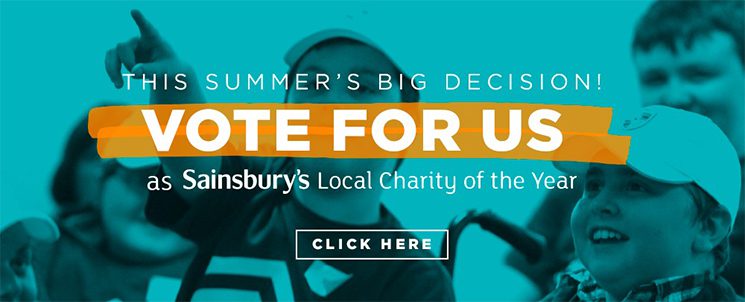 HOW MANY TIMES CAN I VOTE?
The voting system allows for 1 vote per device per store – so if you have a PC, then you can vote online for Letchworth and then also vote for Letchworth Eastcheap making 2 votes! If you have an iPhone or an iPad, the same applies. Simply click the banner above and follow the instructions – please vote for The Muscle Help Foundation for both stores ie. Letchworth and Letchworth Eastcheap.
WHAT IS THE CLOSING DATE FOR VOTES?
The closing date for votes is Sunday 26 June 2016 (midnight).
WHEN WILL THE RESULTS BE ANNOUNCED?
The results will be announced on Monday 11 July 2016
WHAT IS THE URL LINK TO BE ABLE TO VOTE?
The url link is: https://www.sainsburyslocalcharity.co.uk
Michael McGrath, CEO of MHF said: 
"Winning this opportunity can really make a big difference – put simply it will help our charity deliver more Muscle Dreams for children with muscular dystrophy. Whether you live in Edinburgh, Swansea or Truro, I'm urging our supporters, friends and families, donors, volunteers and anyone that knows us across the country to not only vote for us but also encourage others to do the same.
We're a small niche charity rooted in family values. Whilst we're quite close to the world's first garden city (Letchworth), I know that there are many local communities not just across for example North and East Hertfordshire but across the UK that support our work; I'm therefore hoping and praying that these same communities will come out in force to cast their votes – after all, this is the biggest decision this summer … so please, make your vote count for Muscle Dreams!"
MHF delivers life changing, highly personalised experiences in the UK called Muscle Dreams for children and young people with Muscular Dystrophy (MD) and allied neuromuscular conditions. Diagnosed with MD at 18yrs, McGrath is not only a role model for disabled people and sought after inspirational speaker but also the first disabled person to have successfully led expeditions to both the North and South Poles.
Pictured below: The Muscle Help Foundation's CEO was a London 2012 Paralympic Torchbearer.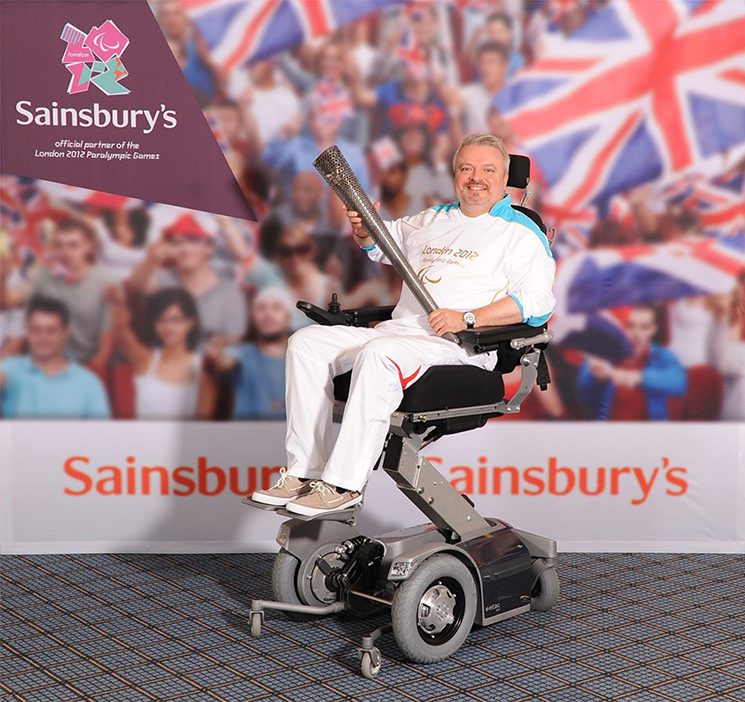 The charity has a singular aim to deliver 657 Muscle Dreams, that's one life-changing experience for each muscle in the human body. To date, 219 have been fulfilled for some incredibly deserving young people.
If you would like to help fundraise for our charity, explore the benefits of partnership collaboration or simply get involved in our work, please contact us.
Contact:
Lydia Drukarz, Director
Wavelength Public Relations
M. 07977 454180
E. lydia@wavelengthpr.com
Follow Wavelength PR on Twitter
http://twitter.com/WavelengthPR