If you'd like to support #powerof657 and host your own fundraising and event or activity we've everything you need to help you set up, market and run your event successfully in our fundraising pack.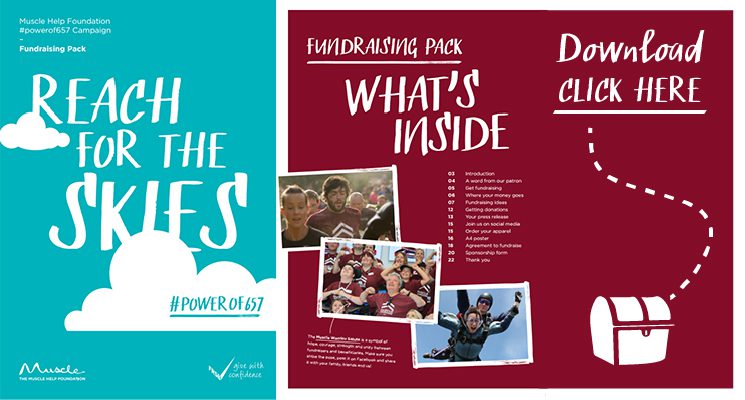 If you've got a fundraising idea (the quirkier the better!) and you would like to chat it through, drop us an email at hello657@musclehelp.com
The number 657 inspires everything we do – even our unique fundraising ideas. Get planning your own event today with a little help from the suggestions below and you'll be off to the perfect start in spreading the word of #powerof657!