Muscle Warriors #657Anthem
The Muscle Help Foundation charity was delighted to work closely in collaboration with The Rhythm Studio (RS), an amazing rock and pop music academy based in London. As a result of a unique virtual intervention called Music 1.0, several young people with muscular dystrophy not only discovered their inner musician by participating in a bespoke online programme but also contributed towards the creation of the #657Anthem produced by RS Tutor Shamime Ibrahim.
We love it coz it's got that "657 flow don't you know"!
The #657Anthem is a fantastically distinctive tune that the charity believes everyone will want to listen to time and again! Now being heard by not only our tribe of Muscle Warriors across the UK who we hear are digging it big time but also many others across the broad muscular dystrophy community, the beatbox anthem is catchy, relevant and memorable.
"This was the Muscle Help Foundation charity's first ever venture with music. Put simply, it was an extraordinary moment in time that the charity shall never forget – despite the challenges of the pandemic, the joy on everyone's faces was priceless!
I'm so thrilled that our small family-centred charity has discovered The Rhythm Studio Foundation and the power that music can have on not just lifting spirits but also bringing people together in a uniquely memorable way that connects hearts, minds and voices.
Our Muscle Warrior families across the country are now digging Shamime's awesome anthem, created from the outcomes of the virtual Music 1.0 Muscle Dream programme which by the way … has 'got that 657 flow don't you know' … if you listen to the #657Anthem, you'll get this point!
Muscletastic thanks to The Rhythm Studio Foundation, specifically to Tutors Stacey and Shamime for their hard work, their creativity and most of all for bringing their energy and passion for music into our work – rest assured, we'll soon be back for Music 2.0. As we say, that's the #powerof657!"
Michael McGrath
CEO, The Muscle Help Foundation
Thanks to funding received from BBC Children in Need, the charity's virtual Muscle Dream programmes have to date included themes based around Art, Laughter and Music. Several organisations and individuals with specialisms have supported the charity in enabling it to achieve an array of outcomes for its vulnerable beneficiaries and their families.
A core part of the delivery effort was the appointment of two full-time resources, one with responsibility to plan and execute the charity's virtual Muscle Dream programmes (Shari-Lee Thomas) and the other to reach out and engage directly with our community (Jo Harford) in asking families how we can support them at this time.
The #657Anthem above gives an insight into the power of empowerment and direct engagement, tapping into a person's abilities, talents and gifts, and the power of enabling partnerships. As we say, that's the #powerof657.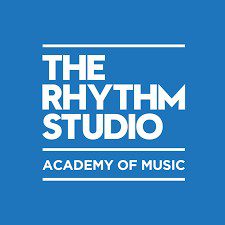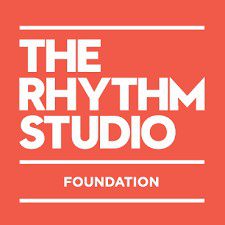 Find out more here: