Snapfish UK Supports Muscle Dreams
Posted on

October 7th, 2008

Snapfish, HP's leading photo online service has agreed to support Hertfordshire-based UK charity The Muscular Help Foundation (MHF) by providing its stunning high quality signature photo-books product for its growing Muscle Dreams programme. MHF will now be able to give a beautifully personalised visual testimony to each Muscle Dream beneficiary, enabling memories of each individual experience to be cherished forever.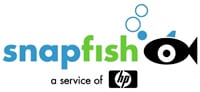 MHF is looking to scale up the programme that delivers unforgettable experiences to children and young people in the UK afflicted by the muscle wasting disease muscular dystrophy. This cruel and unforgiving disease remains the single biggest genetic killer of children in our world today.
Experiences to date have included meeting famous chefs on BBC2's popular TV programme Ready, Steady Cook, getting a flight to school in a helicopter, enjoying VIP hospitality at a Worcester Warriors Heineken European Challenge Cup rugby match and most recently fulfilling a 'car-mad' 15 year old's Top Gear Muscle Dream.
"When the charity delivers these memorable experiences to children and young people, we want to make sure that their memories are cherished forever. Snapfish is delighted to be providing a personalised photo-book capturing the highlights of a Muscle Dream experience which each beneficiary can keep," said Nicola Anderson, Snapfish Regional Manager Northern Europe.
"Snapfish have committed to supporting our Muscle Dreams programme until at least 2009 by providing over 100 photo-books which is absolutely fantastic. Each photo-book experience is meticulously customised. The hundreds of digital photos taken of each Muscle Dream (by the charity's dedicated photographer Vicky Haverson) are carefully scrutinised and sorted sequentially in how each individual experience unfolds. The best 20 images are then collated, uploaded and manipulated to ensure the highest quality end result is achieved," commented the charity's CEO Michael McGrath, himself a sufferer of muscular dystrophy and the only disabled person in the world to have reached both North and South Poles.
"I've said before that we're in the business of banking magical memories. These personalised Muscle Dream photo-books are a brilliant way for those memories to be beautifully captured and shared with family and friends. We all enjoy a slide-show on our TV or computer but you can't hand photos round or take them to show friends. They are a very special and personal keepsake. With the generous support of Snapfish, we look forward to fulfilling many more Muscle Dreams in the future," added McGrath.
About Snapfish
Snapfish, HP's leading online photo store has more than 50 million members and over a billion unique photos stored online globally. It is a web-based photo sharing and print service owned by Hewlett-Packard launched in April 2000. The company is headquartered in San Francisco, California.
https://www.snapfish.co.uk/home
By logging onto the Snapfish website, you can create a whole range of personalised photo gifts as well as photo-books from as little at £2.99 including collage posters, picture mugs, canvas prints, calendars and greeting cards.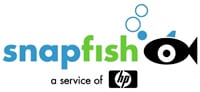 Contact:
Lydia Drukarz, Director
Wavelength Public Relations
M. 07977 454180
E. lydia@wavelengthpr.com
Follow Wavelength PR on Twitter
http://twitter.com/WavelengthPR