Royal Automobile Club Hosts MHF Event
Posted on

October 1st, 2007

Royal Automobile Club Generously Hosts MHF's First Ever London Charity Fundraiser
Muscle Dreams
The Muscular Help Foundation (MHF) will be holding its first ever London charity fundraiser, hosted generously by the Royal Automobile Club at 89 Pall Mall on Tuesday 2nd October 2007 (6.00pm – 9.30pm).
Funds raised from this event will go towards the fulfilment of Muscle Dreams enabling children and young adults with muscular dystrophy the opportunity to live a dream, or perhaps fulfil a cherished ambition.
"Muscular dystrophy is a muscle wasting disease which remains the single biggest genetic killer of children in our world today. In the UK there are about 40,000 people who have to fight different battles according to how the disease affects them – ultimately, it robs sufferers of their mobility, independence and finally for those with the most severe type, their lives. It is a cruel disease that destroys lives and causes immense family pressures" commented the charities CEO Michael McGrath.
"Although we are only a small charity, we are attracting more enquiries from those with the condition and from parents keen to learn more about the programme. We want to get on and deliver more Muscle Dreams, so we're working hard to make sure this event is a success. We've limited resources, so any support that companies can give us will be very much appreciated. The event will be relaxed and very informal. It will also offer a good opportunity to network", he added.
About Muscle Dreams
Funded by, coordinated, planned and executed by MHF
Aim is to provide memorable experiences
Click our Muscle Dreams button for eligibility criteria
Royal Automobile Club
The Royal Automobile Club is celebrating 100 years of holding its Royal title, awarded by King Edward VII in 1907 – the event will be held in the bright and stylish Committee Room, one of the Club's principal entertaining rooms.
Invited guests will be able to enjoy good wine, delicious canapés and participate in the charities silent auction – a perfect opportunity for some early Christmas shopping!
Help us realise more Muscle Dreams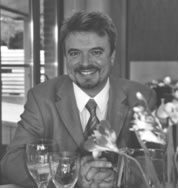 Michael McGrath realised his own Muscle Dream back in January 2004 with a huge amount of support and a fantastic team and in doing so, he made history by becoming the only disabled person in the world to have reached both the North and South Poles – Michael himself has muscular dystrophy. Today he is in demand as an inspiring motivational speaker.
He is now urging you and your company to support this worthy cause in helping the Foundation he co-founded deliver more Muscle Dreams for those whose muscles are broken and wasting away … sometimes its tough to ask for help, but right now yours will make a world of difference.
Contact us … if you can help us
Contact:
Lydia Drukarz, Director
Wavelength Public Relations
M. 07977 454180
E. lydia@wavelengthpr.com
Follow Wavelength PR on Twitter
http://twitter.com/WavelengthPR