Report reveals powerful community impact through virtual Muscle Dream interventions, that help reduce isolation
Posted on

August 12th, 2022

Reducing social isolation during the COVID-19 pandemic: The power of community engagement and virtual Muscle Dreams.

For children and young people affected by muscular dystrophy or allied neuromuscular conditions, it is all too easy to become socially excluded. Reducing isolation and fostering a sense of belonging has always been at the heart of our work and, as the country locked down in the face of the COVID-19 pandemic, this became more important than ever.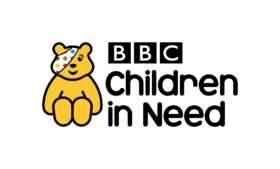 Last year, we were delighted to receive an award from the BBC Children in Need's COVID Next Steps Programme, which we used to support our virtual Muscle Dream activities and vital community engagement work. We delivered the programme between January and March 2021 and are now pleased to share a report revealing the positive impact it has had on our community.
The full report is available HERE if you would like to read it in full.
The programme began with our Community Engagement Lead personally contacting over 70 vulnerable families to find out how they were coping and to offer practical support and mental health signposting. All our families also received a copy of a book called The Boy, the Mole, the Fox and the Horse, written by illustrator and author Charlie Mackesy. Featuring heartfelt conversations between four unlikely friends, this thought-provoking book offers comfort and inspiration whether you are 8 or 80. Virtual chats with our Chief Muscle Warrior were also available for struggling families, offering much-needed inspiration during difficult times.
The pandemic may have temporarily halted our in-person Muscle Dreams programme, but our #powerof657 mission prevailed. During this time, three virtual Muscle Dreams were delivered, focusing on Art, Music and Laughter, respectively. These brought joy and hope to the lives of 28 children or young people, with significant progress reported by the majority of those who took part.
Everyone knows that laughter can improve our health and well-being and we certainly saw some striking benefits following our Laughter Muscle Dream. When we asked our recipients to put a number to their feelings, average scores were only 5.9 out of 10 before the Muscle Dream began. After approximately 1.5hrsxuberant laughter, this increased to an amazing 9.3.
Our charity has long understood the value of fostering a sense of belonging among the children and young people that we work with. All our beneficiaries and their families are welcomed into our Muscle Warrior tribe, with access to our online community and social media channels. As one parent put it:
"Our child felt loved, appreciated, noticed, nurtured and part of the tribe. Our child is feeling so much more positive, and his confidence has definitely been uplifted. We so feel part of the Muscle Warrior tribe now!"
Throughout the programme, the Community Engagement Lead maintained regular contact with families, providing information and encouraging the children and young people to engage with our virtual events. This vital ongoing support was much appreciated, as described in this feedback from one of our families:
"So appreciative of the Muscle Help Foundation charity to check in on us and be thought of during this time. Everyone has been so supportive"
Restrictions have now been lifted and we have begun to take some tentative steps towards restoring our in-person programme activities. However, many of our children and young people remain vulnerable and our #powerof657 mission remains at the forefront of our work.
Michael McGrath, CEO of the Muscle Help Foundation charity said:
"As of August 2022, 426 children and young people from across the UK with different variants of muscular dystrophy have experienced the joy and magic of a Muscle Dream intervention, but there are another 231 waiting for their moment in time. Whilst the past three years have been incredibly challenging for our small charity, we've survived a global pandemic and currently, we're just about surviving the economic realities and instability brought about by escalating living costs and a potential recession.
It isn't getting any easier which is why we desperately need more support so we can keep pushing towards our 657 mission. If you're able to fundraise for us or if you or your business would like to cover the cost of one or more future Muscle Dreams or if you want to donate, please get in touch".
Muscle Help Foundation (MHF) – we are a small charity delivering highly personalised, transformational interventions in the UK called Muscle Dreams for children and young adults (8-28yrs) with the muscle wasting condition, Muscular Dystrophy (MD). Uplifting, joyful and often cathartic in nature, MHF's academically validated work and impact is rooted in the idea that well executed, shared experiences can be powerfully transformative in nature.