Muscle Warriors raise £15,000 on GRIM-day
Posted on

December 3rd, 2011

On Saturday 3rd December 2011, the Muscle Help Foundation (MHF) once again smashed all GRIM-day records with a group of over 70 fearless Muscle Warriors taking part. Over £15,000 was raised for the charity's Muscle Dreams programme. The event has become a firm fixture in MHF's fundraising annual calendar.
This was the charity's fourth appearance at GRIM and the Muscle Warrior spirit was very much in evidence as you can hear if you listen to our event podcast … a fantastic recruitment device for this year's GRIM-day on SAT 1st DEC 2012 – more on that shortly!
Grateful thanks to our charity's Podcast Queen, Muscle Warrior Sarah Lowther
A big thank you to all those who volunteered on the day including those who dished out the ever-popular hot-dogs, soup, hot tea and chocolate bars; those who've participated over the years know how we cherish each and every Muscle Warrior on the day. Once again, there were tears of joy and exhaustion, many stories of courage and even chivalry where some Muscle Warriors helped other GRIM-participants out of some very muddy situations! You know who you are! Respect!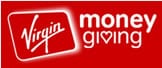 Virgin Money Giving were once again really helpful in enabling both individual and team fundraisers maximize their fundraising efforts online. It was also heartening to see so many families supporting individual family members on the day and having the sun shine and the rain stay away!
Contact:
Lydia Drukarz, Director
Wavelength Public Relations
M. 07977 454180
E. lydia@wavelengthpr.com
Follow Wavelength PR on Twitter
http://twitter.com/WavelengthPR