McGrath Supports MDCs 2007 Nationwide Art-Based Ed
Posted on

April 5th, 2007
McGrath Delighted to Support Nationwide Art-Based Educational Project – Young Pavement Artists 2007 Competition Launched by Muscular Dystrophy Campaign.
The competition is on the look out for the next Picasso and is being backed by a number of people including international pavement artist Julian Beever and Michael McGrath, Chief Executive of The Muscular Help Foundation (MHF), the only wheelchair-bound polar explorer to have made it on foot to both the North Pole (Arctic) and the South Pole (Antarctic).
"Young people taking part in this art competition have been given a wonderful opportunity to combine their artistic and fundraising talents to help raise awareness and fight muscle disease. The Arctic and Antarctic are truly magnificent places and these wonders of the world should provide great inspiration to those taking part in the competition. I am very pleased to be giving my support to this very worthwhile educational and art-based project," said McGrath.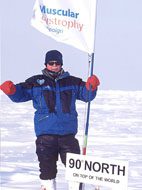 He himself has this incurable muscle wasting disease, a degenerative unforgiving disease that in his words "simply destroys lives."
"There are no cures and no treatments exist to correct the loss of muscle cells. It's a disease that often causes immense family pressure. It is a wretched and unforgiving disease. It robs sufferers of their mobility, independence and finally for those with the most severe form (DMD), their lives," said McGrath, a renowned motivational speaker and a man in a hurry to inspire action by recruiting 'muscle champions' to ultimately sell life and hope.
The President of the Young Pavement Artists Competition (launched in 1986) is Children's BBC Presenter Mark Speight
To coincide with the International Polar Year (IPY), the theme is the Arctic and Antarctic, home of polar bears and penguins. Young people aged 4-19 are invited to take part in the national art-based, educational and fundraising initiative where they get the chance to create their masterpieces on a novel canvas – the pavement. In 2006, over 22,000 children took part across the UK; the competition aims to raise money for the Muscular Dystrophy Campaign's vital work to improve the lives of people living with muscle disease.
Shelley Debate, Head of Schools and Colleges at the Royal Academy said: "The Young Pavement Artist Competition allows children to use their imagination and creative abilities to their full potential while exploring a specific topic; and they do so in support of an important cause. I am so pleased to be involved with this wonderful project."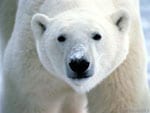 Winners of local events can be entered into the national competition where the panel of judges will include representatives from The Royal Academy. Winners and runners-up will receive their awards and prizes at a prestigious ceremony in London this autumn, followed by a public exhibition showcasing the young people's drawings.
To support schools taking part in the competition a designated website has been produced by the Muscular Dystrophy Campaign with many excellent free downloadable lesson plans that have been developed to support science, alongside activity ideas for art, geography and global citizenship. These have been designed to explore the themes of the Arctic and Antarctic, as well as developing an understanding and awareness of muscle disease and the role of charities.
All monies raised from this nationwide competition will go to the Muscular Dystrophy Campaign.
The competition's dedicated website includes some fantastic templates, information about exploring the theme as well as Muscular Dystrophy plus a number of case studies and useful web links
Visit https://www.musculardystrophyuk.org/
For press enquiries regarding this competition please contact:
Paula Woodward
Muscular Dystrophy Campaign
Tel. 020 7819 1813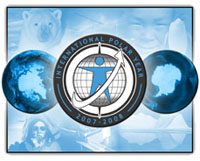 The International Polar Year (IPY)
This is a large scientific programme focused on the Arctic and the Antarctic from March 2007 through until March 2009
If you or your organisation is interested in learning more about this important global initiative, visit www.ipy.org
News stories will emerge of scientists from 63 different nations as they explore icy frontiers, undergo extreme conditions, learn new and exciting details about the earth system and monitor how the poles are changing.
IPY also has a strong involvement by people who live in the polar regions, and on education and outreach. This is a great opportunity to raise public awareness of the polar regions, and share science and human-interest stories directly relevant to you, and your audience.
The International Polar Year Brochure is a colourful hand-out about IPY for a general audience
Download a .pdf copy – visit: http://www.ipy.org/index.php?/ipy/detail/ipy_press_pack/
Contact:
Lydia Drukarz, Director
Wavelength Public Relations
M. 07977 454180
E. lydia@wavelengthpr.com
Follow Wavelength PR on Twitter
http://twitter.com/WavelengthPR