Lussmanns raises record-breaking sum of £7,688.00 at 3rd Annual Dream Team Charity Dinner in St Albans
Posted on

March 5th, 2020

Tuesday 3rd March 2020 saw the fundraising finale carried out by the Lussmanns Sustainable Fish & Grill business for their nominated Charity of the Year, the Muscle Help Foundation. The charity delivers transformational experiences called Muscle Dreams across the UK for children and young people with muscular dystrophy. The big cheque of £7,688.00 was presented by Andrei Lussmann (pictured below) on the night to Michael McGrath, the charity's CEO and Sue McGrath.
Over the course of the year, various fundraising activities took place – in November 2019, Andrei Lussmann provided a meatball recipe in support of the charity's unique Meatball for Muscle Dreams campaign. A variety of top chefs including Angela Hartnett, Tom Kerridge and Ken Hom also got behind the initiative by donating their own meatball recipes.
In February 2020, staff members across the Lussmann's group donned Muscle Warrior t-shirts and STRONGER TOGETHER wristbands to showcase the charity to their customers. £1 was donated to the charity from every dedicated meatball dish sold.
On Tuesday 3rd March, the 3rd Annual Lussmanns Dream Team Dinner took place. A host of top locally celebrated chefs came together, creating a collaborative menu for an exciting gourmet evening held at Lussmanns St Albans.
"Every year, we are passionate about working with a local charity. In the past these have included Herts Young Homeless and Youth Talk St Albans. This year Lussmanns are delighted to be working with The Muscle Help Foundation for the 2019/2020 period", said Andrei Lussmann.
As part of Lussmann's commitment to sustainability, the business takes pleasure in supporting its employees, suppliers, partners, and the local community. Every year Andrei and the team assist with a wide range of charities and local community events – since 2017, over £23,000 has been donated to local charities.
"Something rather special happened at this year's Lussmanns Dream Team Dinner! It wasn't just about customers flexing their fundraising muscles, the fabulous food, the great company or the welcoming hospitality and warmth of our wonderful hosts in St Albans but about the shared spirit rooted in kindness, in recognising the charity's work and impact.
It was a memorable evening, not least because my family were all present, but I was very grateful to the Lord-Lieutenant of Hertfordshire, Robert Voss CBE and his wife for so generously giving of their precious time and support on the night.
I'm hugely grateful that £7,688.00 was raised! It was an awesome total and much needed! It will help reduce our waitlist; it will change lives and it will give hope via our transformational Muscle Dream activities for children and young people with muscular dystrophy.
Huge thanks from the bottom of my heart to everyone involved, including Andrei, all of the amazing suppliers who gifted their time and food, and of course to the many staff who looked after everyone so well in making sure the event was a resounding success – as we say, thats the #powerof657!" added Michael McGrath, Founder, CEO of the charity.
This was the third annual Dream Team Dinner which raises funds for the Lussmanns Charity of the Year in which Andrei invites top chefs and influential restauranteurs to cook for charity. 2020's chefs included Drew Knight of The Kings Arms, Sean Clarke from St Michael's Manor, Johnny Shepherd from The Pudding Stop joined by Nick McGowen of Lussmanns.
Lussmanns Sustainable Fish & Grill are a collection of six successfully local-driven restaurants with a focus on making ethical and sustainable dining accessible to all without the pomp and preach. Lussmanns, Oxford has recently launched.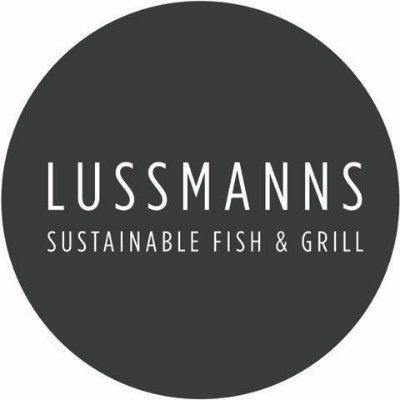 More info about Lussmanns community commitment can be found here.