Lorraine Kelly – GMTV / LK TV Presenter
Posted on

July 29th, 2003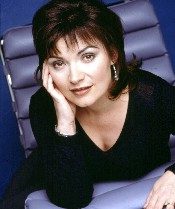 I am delighted to support Michael McGrath in his courageous fundraising feat of endurance in aiming to become the 1st disabled person to have conquered both North and South Poles. Michael reached the North Pole in April 2002 and sets off for the South Pole in December 2003.
I will be following the progress of this exciting project called pole2pole over the coming months and look forward to personally wishing Michael every success when he and his expedition team depart from the UK to Antarctica in mid/late December this year.
I wholeheartedly endorse his project mantra of "use a muscle to save a muscle" as an inspirational message in providing hope to those individuals with Muscular Dystrophy and other related conditions.
Contact:
Lydia Drukarz, Director
Wavelength Public Relations
M. 07977 454180
E. lydia@wavelengthpr.com
Follow Wavelength PR on Twitter
http://twitter.com/WavelengthPR