Filmmaker with Muscular Dystrophy wins award in Best Shorts Film Competition for inspiring 'Muscle Warriors' documentary
Posted on

June 5th, 2020

Talented filmmaker Stephanie Castelete-Tyrrell from Northamptonshire has won a prestigious Award of Recognition from The Best Shorts Film Competition for her inspirational and educational documentary titled 'Muscle Warriors' – the film aims to inform audiences on how having Muscular Dystrophy (MD) can affect an individual's mental health.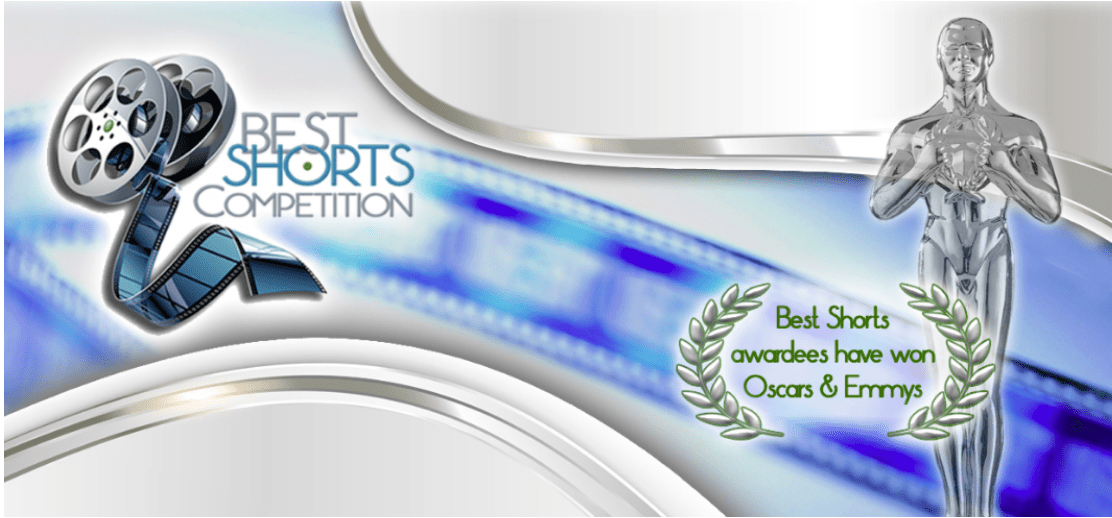 'Muscle Warriors'
Her film proves that MD is not a barrier preventing individuals from participating in sports, specifically powerchair football. The film shows how powerchair football supports the mental health of individuals living with MD, by helping to build confidence, friendships and give a sense of purpose and belonging. The 'Muscle Warriors' film also focuses on changing people's perceptions on disability by showing the player's talents and achievements.
The film features exceptional interviewees including Ryan O'Leary (Captain of the Muscle Warriors Powerchair Football Club), Rhys Mallet and Tom Kelly. Ryan discusses powerchair football, giving an insight into his own personal experiences including how the sport helps him maintain a positive wellbeing. Rhys and Tom both express how important the sport has been for developing their social networks.
'Muscle Warriors' has not yet been released. The Muscle Help Foundation is encouraging its community to follow Stephanie on Twitter for updates.
Stephanie herself has MD and as a lover of film, she has not let physical barriers stop her from pursuing a career she loves. Using a customised camera stand that attaches to her wheelchair, Stephanie has a unique filming style and successfully shows the reality of living with a muscle wasting condition through her point of view.
Stephanie Castelete-Tyrrell (pictured below), Writer, Director, Producer at Four Wheel Drive Productions said: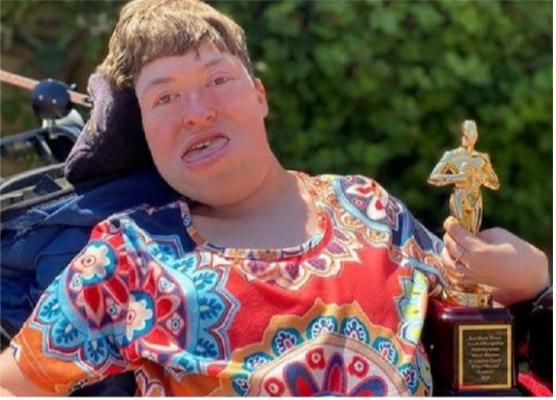 "I am extremely honoured to have received this award. Making 'Muscle Warriors' was important to me as I felt that Muscular Dystrophy is hugely underrepresented in film. By educating my audience about the effects of the disease and illustrating how MD sufferers overcome their physical obstacles, this will help to develop people's understanding of disabilities and ultimately remove stigma.
Through my filmmaking, I have demonstrated that having Muscular Dystrophy is not a barrier, but an aspect of life that enables you to view and film the world differently and uniquely."
Harry Allen, Lighting Technician & Runner said:
"It was a pleasure working with Steph on 'Muscle Warriors'. Steph's creative work shines a spotlight on to some brilliant subjects, that need to be shown more."
Sue McGrath, Trustee, The Muscle Help Foundation said:
"We can't wait to watch Stephanie's 'Muscle Warriors' film – the business of challenging societal perceptions, of championing difference and spotlighting the beautiful game of powerchair football are subjects close to our hearts.
On a separate note, the charity has recently harnessed Stephanie's talents and abilities by commissioning her to produce two scripts destined for our Patrons, Lorraine Kelly and Sir Kenneth Branagh. The brief was to write two uplifting messages filled with love and positivity, at what I know is an incredibly challenging time for our Muscle Warrior community across the country.
Whilst the government's plan for easing lockdown is lifting the spirits of some in society, I know that for those with MD, classed as extremely vulnerable, a message of hope at this time directly from our Patrons will be warmly received."
About the Best Shorts Competition
The Best Shorts Competition recognizes film, television, videography and new media professionals who demonstrate exceptional achievement in craft and creativity, and those who produce standout entertainment or contribute to profound social change.
Entries are judged by highly qualified professionals in the film and television industry. More information about Best Shorts and a list of recent winners can be found at www.BestShorts.net
In winning a Best Shorts Award, Stephanie Castelete-Tyrrell joins the ranks of other high-profile winners of this internationally respected award including Oscar winning production Mr. Hublot from Laurent Witz from Luxembourg, Disney Interactive for Vinlymation: A Love Story and The Weinstein Company for Market Hours.
Rick Prickett, Chair, The Best Shorts Competition had this to say about the latest winners:
"'Best Shorts' is not an easy award to win. Entries are received from around the world from powerhouse companies to remarkable new talent. The Best Shorts Competition helps set the standard for craft and creativity. The judges were pleased with the exceptional high quality of entries. The goal of 'Best Shorts' is to help winners achieve the recognition they deserve."
The 'Muscle Warriors' film has not yet been released.
Follow Stephanie on Twitter @StephCastelete for further updates.
Visit: Four Wheel Drive Productions 
Image Credits: Muscle Warriors PFC & Stephanie Castelete-Tyrrell
Contact:
Stephanie Castelete-Tyrrell
Director
MA Film and Television
BA (Hons) Creative Writing and Film Studies
E: stephanie@fourwheeldriveproductions.co.uk