Charity celebrates after being awarded almost £10,000 from Big Lottery Fund's 'Awards for All' programme
Posted on

August 27th, 2014

Herts-based family charity, the Muscle Help Foundation (MHF), is thrilled to announce that it has just been awarded almost £10,000 from the Big Lottery Fund's 'Awards for All' programme, which will ultimately enable the organisation to reach more families affected by Muscular Dystrophy (MD); this in itself is a challenge due to the ever increasing number of Muscle Dream nominations the award-winning charity is now receiving.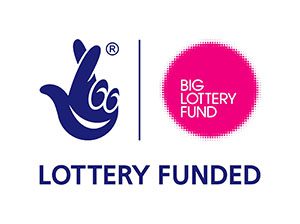 MHF provides transformational, highly personalised experiences called 'Muscle Dreams' for children and young people suffering from MD and allied neuromuscular diseases such as Spinal Muscular Atrophy (SMA). MD is a progressive muscle wasting disease that can prove fatal in its most severe form.
Michael McGrath, the charity's CEO, is himself no stranger to a challenge. Having been diagnosed with muscular dystrophy at the age of 18yrs, in 2004 he became the first disabled person to successfully lead expeditions to both the North and South Poles. However, the task of connecting with A-list celebrities is according to Michael 'much much harder than reaching the Poles' – that said, this latest challenge in making more of the charity's Muscle Dream nominations a reality is being fully embraced.
"At the moment I am trying hard to work our way through a waiting list! I need to get to Lewis Hamilton as one of young beneficiaries is desperate to meet him, plus I need to reach other personalities including the likes of Samuel L Jackson, Jessie J, Dizzee Rascal and Jamie Oliver. Additionally, we have several experiential nominations including a young person who wants to attend a Superhero Movie Premiere, so if any one knows the top folks over at Marvel Comics, let me know! It's certainly keeping us busy!" laughs Michael.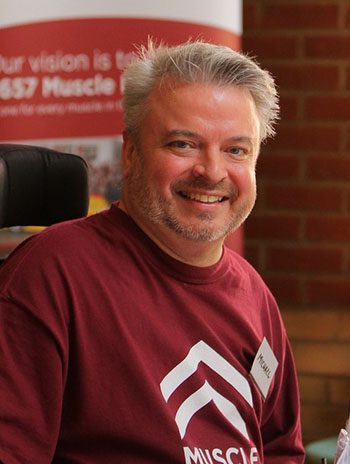 PROJECT 657: REACH, EMPOWER, INSPIRE
The Big Lottery grant will help fund the charity's soon to be launched 'Project 657: Reach, Empower, Inspire' programme; the charity plans to use this initiative to develop new publicity materials, create links to key partners such as the hospice movement and build a greater online presence through social media and the internet. This will enable MHF to reach more families affected by Muscular Dystrophy and allied neuromuscular conditions, by working more closely with its growing partnership network to raise awareness and ultimately deliver more Muscle Dreams.
Michael continued: "As proud winners of the Hertfordshire Inspiring 2013 'Best Social Enterprise of the Year Award', this project will broaden our reach amongst our growing beneficiary community as well as hospices, neuromuscular care advisers, charities in the muscular dystrophy space and health professionals."
LACK OF SELF-ESTEEM AND CONFIDENCE
"Since 2008, the economy has gone off the fiscal cliff and financial pressures mean families can't afford the essential developmental needs of a young person, particularly if they're struggling to come to terms with the life-limiting and degenerative nature of their disability, often resulting in a lack of self-esteem and confidence."
"Social networks are limited. Our awareness raising appeal and 'Project 657' toolkit will enable us to reach the aforementioned groups. Our research has shown that 65% of families with disabled children reported feeling isolated frequently or all of the time (Source: Forgotten Families), 54% said that not having the time or money to do things that other families do makes them feel isolated and 1 in 5 say that isolation has led to the break up of their family life. It also costs up to 3 times as much to raise a disabled child, as it does to raise a child without disabilities."
"Winning this award will help us build our reach in attracting new beneficiaries and supporters as well as staying connected with both our existing and new community networks," he added.
The charity has worked with Premier League football clubs, including Manchester United and Chelsea, as well as boy-band Westlife and TV personality Ray Mears, who spent a day last year (2013) teaching woodcraft to Sam, a 15-year-old Duchenne Muscular Dystrophy (DMD) sufferer who has a big passion for the great outdoors.
WE DESPERATELY NEED MORE HELP
"Despite being a small family charity with extremely limited resources, we're proud to punch above our weight in terms of our online footprint but the time has now come where we desperately need more help, more support, more resources like never before!" said Michael. "This 'Awards for All' funding will make a difference to our ability to help inspire more families affected by muscular dystrophy but we'd love to hear from anyone out there who could help us either financially, or with skills and time or perhaps someone with a little black book of contacts that can help make one or more of our 'Muscle Dream' experiences a reality. You can't put a price on a memory that'll last a lifetime," said McGrath.
The MHF's grant is one out of a total of 102 projects in the Eastern region, sharing a total of £835,296 in the latest 'Awards for All' announcement.
Lyn Cole, Big Lottery Fund Deputy Director for England, said: "The fantastic thing about the 'Awards for All' programme is the huge range of charities and good causes that the programme helps, from people suffering serious, life affecting illnesses to projects teaching children basic mechanic skills. I know the groups receiving funding today will make the most of the opportunity and I hope they inspire others to get in touch so we can help even more people across the Eastern region."
ABOUT THE BIG LOTTERY FUND
The Big Lottery Fund is responsible for giving out 40% of the money raised by the National Lottery: www.biglotteryfund.org.uk
The Fund is committed to bringing real improvements to communities and the lives of people most in need and has been rolling out grants to health, education, environment and charitable causes across the UK. Since its inception in 2004, it has awarded close to £6bn.
In the year ending 31 March 2013, 28% of total National Lottery revenue was awarded to projects. Since the National Lottery began in 1994, £31 billion has been raised and more than 400,000 grants awarded.
Contact:
Lydia Drukarz, Director
Wavelength Public Relations
M. 07977 454180
E. lydia@wavelengthpr.com
Follow Wavelength PR on Twitter
http://twitter.com/WavelengthPR