Buy Xmas cards online in support of Muscle Dreams
Posted on

November 3rd, 2008

The Muscular Help Foundation (MHF) is delighted to announce that it has joined the 4C For Charity marketing alliance enabling the charity for the first time to benefit from donations made as a direct result of businesses buying their corporate Christmas cards online through the charities dedicated MHF Christmas Card Webpage.
Tony Westbrook, the Managing Director of 4C said, "We would like to welcome The Muscular Help Foundation (MHF) to our alliance and look forward to working with them this Christmas and in the future. Remember for every Christmas card your company order online in support of MHF, 25p is donated thus helping the charity generate further income so they can deliver more Muscle Dreams designed to provide unforgettable experiences for children and young people in the UK with muscular dystrophy.
4C For Charity is a market leader in supplying charity cards to businesses. Each year we send out over circa ¼ million brochures and deal with many thousands of customer orders each Christmas. We also provide publishing and design services to charities which include producing packs of personalised Christmas cards, free websites and personalised Christmas card brochures.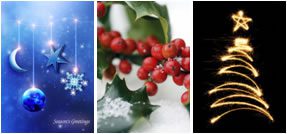 The original 4C was founded in 1966 when 100 charities met and Sample christmas cardsformed the Charity Christmas Card Council (the forerunner to 4C) to sell Christmas cards on their behalf. Charity Christmas cards are now a permanent feature of the festive scene. Over its long history 4C has raised many millions of pounds for its charity members and many smaller charities in particular have found this income crucial in their overall operations."
Michael McGrath, the charities CEO commented, "A Muscle Dream can cost anywhere between £250 and £5000, so every single penny counts! There is plenty of choice with over 200 designs and over a dozen festive categories from Animals, Contemporary, Fine Art and Humour, to Peace, Snowflakes and Winter Scenes for companies to choose from; there is even an option to create personalised Annual Corporate Calendars and I know that all their cards are from sustainable sources and are recyclable.
If you order online through the MHF Christmas Card Webpage you will also be able to take advantage of an automatic 5% discount, so there's even more reason for companies to flex their festive muscle in support of a very worthy cause."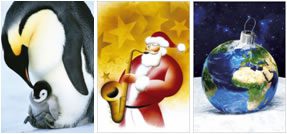 McGrath concludes by saying, "Whilst the economy continues to dominate the front pages, MHF wants businesses to not only get best value but make the ordering process easy and efficient – look out for the user friendly online Christmas Card Price Calculator Tool that will allow anyone to speedily calculate the end price based on parameters that include card quantity, layout, greeting, typeface, colour and for example whether a company wishes to apply its corporate logo or not. We look forward to working with 4C."
4C is the leading publisher of charity Christmas cards for businesses and organisations. The company specialise in providing high quality cards, personalised with corporate logos and addresses.
Contact:
Lydia Drukarz, Director
Wavelength Public Relations
M. 07977 454180
E. lydia@wavelengthpr.com
Follow Wavelength PR on Twitter
http://twitter.com/WavelengthPR