FANCY WALKING ON FIRE?
Date:

13 September 2015
Why not join us at the Albright Hussey Manor (Shrewsbury, Shropshire) on SUNDAY 13th SEPTEMBER for this fiery fundraising challenge in aid of The Muscle Help Foundation and the charity's #powerof657 campaign.
ABOUT THE VENUE
The Albright Hussey Manor is a stunning grade 2 listed classic country house hotel set in over four acres of beautifully landscaped gardens and it is one of only two hotels in Shrewsbury to be awarded four AA stars. For further information, go to: www.albrighthussey.co.uk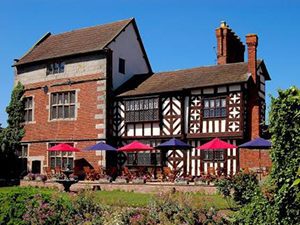 ABOUT THE EVENT
Event date: Sunday 13th September 2015
Event entry cost: £25.00pp
Minimum sponsorship: £100.00 per fire walker
Note. please set-up your fundraising page using our online partner Golden Giving
Teams are most welcome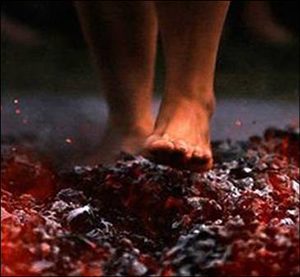 NEXT STEPS
In the first instance, please email the event organiser firewalk2015@gmail.com expressing your interest / commitment in taking part
EVENT REGISTRATION PACK
Click HERE to receive further information together with your event registration pack.
GET 'FIRED-UP' ON FACEBOOK & TWITTER
Click HERE to LIKE the 'Firewalk for The Muscle Help Foundation' Facebook page
Follow @musclewarrior on Twitter for event updates
Use the hashtag #powerof657
Follow @AlbrightHussey on Twitter for info/news about the venue
ABOUT THE ORGANISER
Pictured below: Nicola Hughes and her Muscle Warrior son Ben who has Becker Muscular Dystrophy. Ben and Nicola attended our flagship 2012 Games Inspired Muscle Dreams Programme at the London Paralympics. Nicola has already been on BBC Radio Shropshire; she and her friends are recruiting fundraisers in support of the cause.