University of Hertfordshire Clinical Psychology doctoral team embark on research journey in partnership with Muscle Help Foundation
Posted on

June 17th, 2016

The University of Hertfordshire Clinical Psychology doctoral team are embarking on an exciting research journey in collaboration with The Muscle Help Foundation.

The proposed research project will examine the Muscle Dream experience in finer detail and has been put forward by Trainee Clinical Psychologist, James Randall-James.
Michael McGrath, CEO of MHF said:
"Over the past three years, I have been looking at how the charity might be able to start a process that seeks to academically validate our impact. A key part of that process has been around identifying a suitable partner where a clear alignment of values, common goals and a robust understanding of our work exists. I am delighted to formally announce an exciting collaboration in partnership with the University of Hertfordshire and The Muscle Help Foundation. In moving this project forwards, I look forward to working closely with the University."
James hopes to interview parents of Muscle Dream beneficiaries in some detail to provide an opportunity for people to share their accounts of caring, living and dreaming in the context of muscular dystrophy. In some cases, James will also be interested in how families experience the loss of their loved one, and how that experience changes after death.
This detailed look at the transformational nature of Muscle Dreams within a conversation across the lifespan of the young person (from birth to beyond their death) will unearth how the parents of beneficiaries describe and retell their journeys together. In doing so, it is hoped that the impact of Muscle Dreams within the family will become clearer and detailed stories from those who have lived alongside these young people living their dream will be given a platform in which they can be fully understood.
Once all the data has been collected and analysed, James will look to publish the results in a scientific journal. However, the charity's CEO Michael McGrath and James Randall-James are also keen on looking at other ways in which the findings can be used to further support the work of The Muscle Help Foundation and those who engage in Muscle Dreams. This will include making user-friendly summaries of the results and with the consent of the person/s involved, possibly using some of the accounts as a health resource for others going through similar experiences.
About James Randall-James
James is a Trainee Clinical Psychologist based at the University of Hertfordshire. His training incorporates academic teaching, clinical practice across the lifespan, and in designing research that is clinically relevant and meaningful to the stakeholders involved.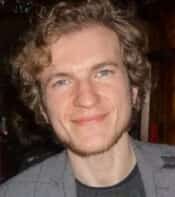 James is working towards a professional doctorate qualification (DClinPsy), which will allow him to register with the Health and Care Professions Council and practice as a Chartered Clinical Psychologist.
James plans to work within the NHS, but also remain active in research and academia. James' research with Muscle Dreams is supported and supervised by the experienced team of Dr David Wellstead and Dr Lizette Nolte.
Dr David Wellstead is a specialist in clinical health research and Head of the Centre for Lifespan and Chronic Illness Research (CLiCIR); click HERE for more information about the work of this Centre.
Dr Lizette Nolte's specialist interest is in parenting and mental health, and has expertise in the narrative methods that James will be using in his research in collaboration with The Muscle Help Foundation.
Elsewhere, James has presented at several conferences and published across a range of peer-reviewed journals. His previous papers have explored service-user involvement in research, team-based approaches to understanding complex mental health, and alcohol screening in cognitive impairment, among other topics of interest.
James is also the current co-chair of the DCP Pre-Qualification Group (British Psychological Society), which involves multi-agency consultation and meeting the needs of over 1300 pre-qualified members. His role in the DCP has also seen him organise several training events, including a sold-out conference to more than 170 delegates in 2015.
Twitter: @Randall_JAC
Twitter: @UniofHerts

---
In line with a stringent process of review from the University of Hertfordshire's Ethics Committee where the importance of confidentiality was stressed in how all 'data' (both qualitative & quantitative) is handled, both parties ie. the University of Hertfordshire and the Muscle Help Foundation's Trustee Board feel confident that all necessary steps have been taken in order to protect families. This includes permissions sought and/or an option to opt-out from families to use data for the purposes of analysis.
Below is a copy of the communication that was sent out via email on Thursday 16th June 2016 to all of The Muscle Help Foundation's past family beneficiaries.
Dear Muscle Warrior family beneficiary,
Family charity The Muscle Help Foundation has recently embarked on an exciting research collaboration with the University of Hertfordshire Clinical Psychology doctoral team. As part of this collaboration we are undertaking a robust outcome study to look at the impact of the Muscle Dream experience for beneficiaries and their families. It is hoped that this study will help us provide the best possible experience to our future beneficiaries, while also supporting us in future funding applications, which are so vital to enable us to continue our work.
The study will analyse the data collected over the years through the Muscle Dream Evaluation Feedback Form and regional data of each beneficiary [county only]. However, we know that this form does not always fully capture the richness of the feedback you have given us and often, following participation in Muscle Dream experiences, beneficiaries and their families have generously sent cards, beautiful thank you letters and lovely drawings to express their feelings about the experience. We feel that we will not get a full picture of the impact of the Muscle Dream experience, unless we also include these expressions of experience in the analysis.
Some information about the study:
The Research Team
The researcher in this study is Romila Ragaven, a Trainee Clinical Psychologist on the University of Hertfordshire Doctorate in Clinical Psychology training course. Romila will work closely with Lizette Nolte (Clinical Lecturer on the course & Romila's Project Supervisor) in addition to the charity's CEO Michael McGrath.
What will the research involve?
Romila will carefully analyse all information that can shed light on the impact of the Muscle Dream experience, namely Muscle Dream Evaluation Feedback Forms, letters, cards, drawings and other forms of feedback sent to the Muscle Help Foundation Team on completion of a Muscle Dream experience. She will look for themes that highlight the impact of the experience and will write this up in a report that will be used by the Muscle Help Foundation and might also be published on the charity's website and in one or more academic journals.
Our guarantee to you:
All information will be handled with the utmost respect and, in addition to the Charity's CEO Michael McGrath, Sue McGrath [Trustee] and Sonali Kumarakulasinghe [Governance and Organisational Development], only Romila and Lizette from the University of Hertfordshire will have access to it. All information will be fully anonymized to protect confidentiality and we will ensure that you cannot be identified in the report or any other use of the analysis. Finally, you have the right to choose for your or your family members' data not to be included in the study.
Your right:
You have the opportunity to decline for your letter, card or drawing to be included in the analysis. Should you wish for us NOT to include your contribution, please contact us via email at sue@musclehelp.com  or 01763 274658 by 1/07/2016. If we do not hear from you by then, we will assume that you are happy for us to include any information we have received from you or your family members. However, should you change your mind at a later stage, you are more than welcome to contact us at any time and we will remove your data from the study.
A big Muscle Warrior salute to you and your family!
Michael McGrath
Founder & CEO
The Muscle Help Foundation
Registered Charity No. 1096716
To get involved in our work, volunteer or fundraise for our charity or explore the benefits of partnership collaboration, please contact us.
Contact:
Lydia Drukarz, Director
Wavelength Public Relations
M. 07977 454180
E. lydia@wavelengthpr.com
Follow Wavelength PR on Twitter
http://twitter.com/WavelengthPR