Saffina meets Disney's Elsa & Anna from Frozen at Wembley SSE Arena
Posted on

April 29th, 2016

When Safina Siddiq's auntie Shazia Ali submitted Safina's Muscle Dream nomination on 13 March 2015 (when Safina was 28yrs old) stating that she would like to personally meet 'Elsa and Anna' from Frozen, you can imagine her surprise when she received a phone call from the charities CEO Michael McGrath almost a year later on 20 March 2016 announcing the charity had a plan!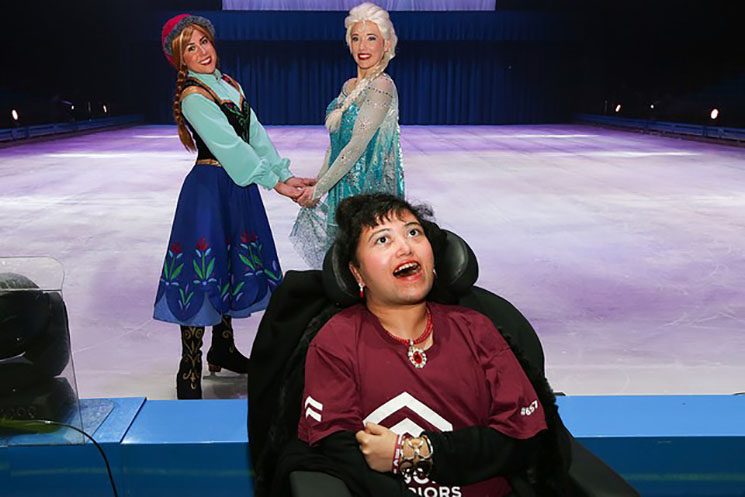 Thanks to an amazing intervention from a contact of the charities at Mercedes AMG Petronas Formula One Team (MHF is a 2016 Official Charity Partner), the once-in-a-lifetime opportunity for Safina, her family and her best friend was arranged.
Safina has Pelizaeus-Merzbacher disease (PMD), a very rare and progressive muscle weakening condition affecting the central nervous system; involuntary movements of the eyes and delays in motor development (within usually the first year of life) are common. It's one of a group of gene-linked disorders known as the leukodystrophies, which are all characterised by myelin sheath abnormalities. It's a rare disease affecting all ethnic groups with an international incidence that is probably between 0.1 and 1 per 100,000 of the population.
The Hilton London Wembley provided the perfect location and back-drop for a special mid-morning photo-shoot with one of MHF's Volunteer Photographers (William Ferguson) on the hotel's penthouse terrace with the Wembley arch glinting in the sunshine. This was followed by a delicious Muscle Warrior Celebratory Group Lunch in a private area with purple ribbons and balloons (Safina's favourite colour) adding a decorative touch in addition to signed menus from the hotel's fantastic team of chefs.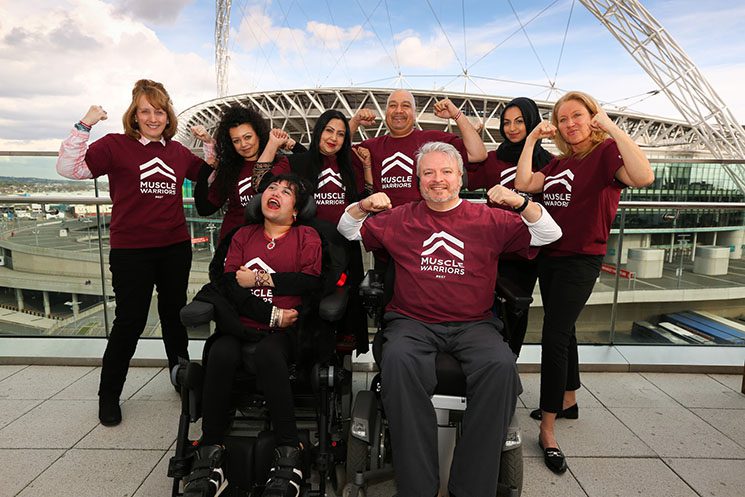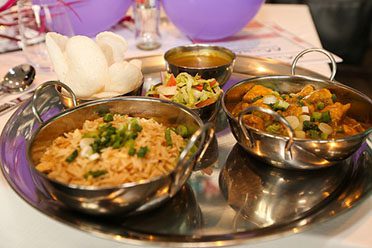 The group were then escorted after lunch through a VIP entrance to a private lounge area where late afternoon snacks and refreshments were served before a special photo-opp with Mickey and Minnie!
After some wonderful gifts had been presented by a representative from Mercedes AMG Petronas Formula One Team, the group were shown to their seats to enjoy 'Disney On Ice presents Silver Anniversary Celebration', a beautiful commemorative production that captured the most memorable Disney tales that involved Mickey Mouse, Minnie Mouse, Donald, Goofy and Daisy on a journey to the timeless worlds of Disney's The Lion King, The Little Mermaid, Peter Pan, and the Academy Award® winning, number one animated feature film of all time, Disney's Frozen.
Pictured above: Safina (centre), Anisa (Safina's sister), Arif (dad), Taslin (mum) and Mari (Safina's best friend) … and of course Mickey and Minnie!
The upbeat music, lovable characters and unforgettable moments made this unique Muscle Dream a very special and personal experience that Safina and her family will never forget.
To see more of Safina's Muscle Dream photos, visit the charities dedicated online Flickr Photo Channel that has recently passed 500,000 views – click HERE
MHF is a multi-award  winning, small niche family charity delivering life-changing, highly personalised experiences called 'Muscle Dreams' for children, young people and young adults in the UK with Muscular Dystrophy (MD) and allied neuromuscular conditions.
The charity has one singular aim to deliver 657 Muscle Dreams, that's one life-changing experience for each muscle in the human body. To date and now including Safina's Muscle Dream, 209 have been fulfilled for some incredibly deserving beneficiaries; that's the #powerof657.
Contact:
Lydia Drukarz, Director
Wavelength Public Relations
M. 07977 454180
E. lydia@wavelengthpr.com
Follow Wavelength PR on Twitter
http://twitter.com/WavelengthPR