Rolls Royce Apprentice competes in first Bodybuilding show
Posted on

August 20th, 2014

Calvin Gowland is 20yrs-old. An Advanced Practical Apprentice at Rolls Royce plc in Sunderland, Calvin competed in his first Bodybuilding show organised by the British Natural Bodybuilding Federation (BNBF) in Newcastle and in the process personally raised £377.59 for Muscle Dreams with a further donation of £500.00 from his employer.

Calvin came a respectable 4th in his category; despite the significant sacrifices along the way that included a severe training schedule over many months, endless hours of gym work all underpinned by a tough nutritional regime, the trophies eluded him.
In Calvin's own words: "I may not have my trophy now and I will never get it if I give up. I've learned that I should never give up on my dream just because it may take some time to accomplish it. This is a sport that I love and I know this will be something I will want to do for the best part of my life; I am a big believer in self-improvement and always trying to be the best I can be. And with the support I received this year, there's no reason why I can't make it next year! Being a Muscle Warrior was an inspiration – it motivated me to be the best that I can be, never quitting!"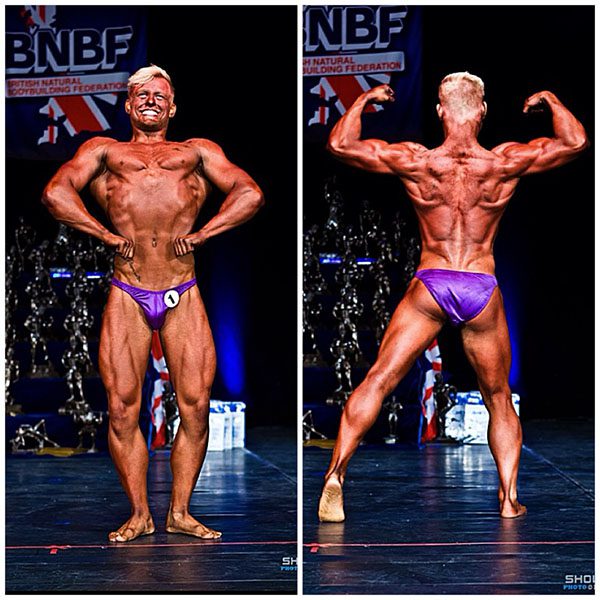 Now a fully-fledged Muscle Warrior, Calvin organised his own fundraising plan which included engaging friends and family as well as the workers on the Pallion Industrial Estate shop floor.

The plant is the only Rolls-Royce operation that currently manufactures the discs that are part of a turbofan engine; the Sunderland operation also manufactures vital components for the flagship Eurofighter Typhoon aircraft.
Michael McGrath, the charity's CEO said: "Calvin is an outstanding example of can-do. His commitment and dedication both to his chosen sport and to the business of raising money are a credit to him. When we first spoke on the phone, I recall listening to a young man with a plan who had stumbled across our charity on the internet; more importantly, I recall a young man who wanted to make a difference for those whose muscles are broken and wasting away. We spoke about the link between muscles, movement and the power of self-belief. We spoke about our charity's Muscle Warrior ethos and the impact of our Muscle Dream activities. I know that one day, our County Durham Muscle Warrior will bring home that trophy!"
Contact:
Lydia Drukarz, Director
Wavelength Public Relations
M. 07977 454180
E. lydia@wavelengthpr.com
Follow Wavelength PR on Twitter
http://twitter.com/WavelengthPR