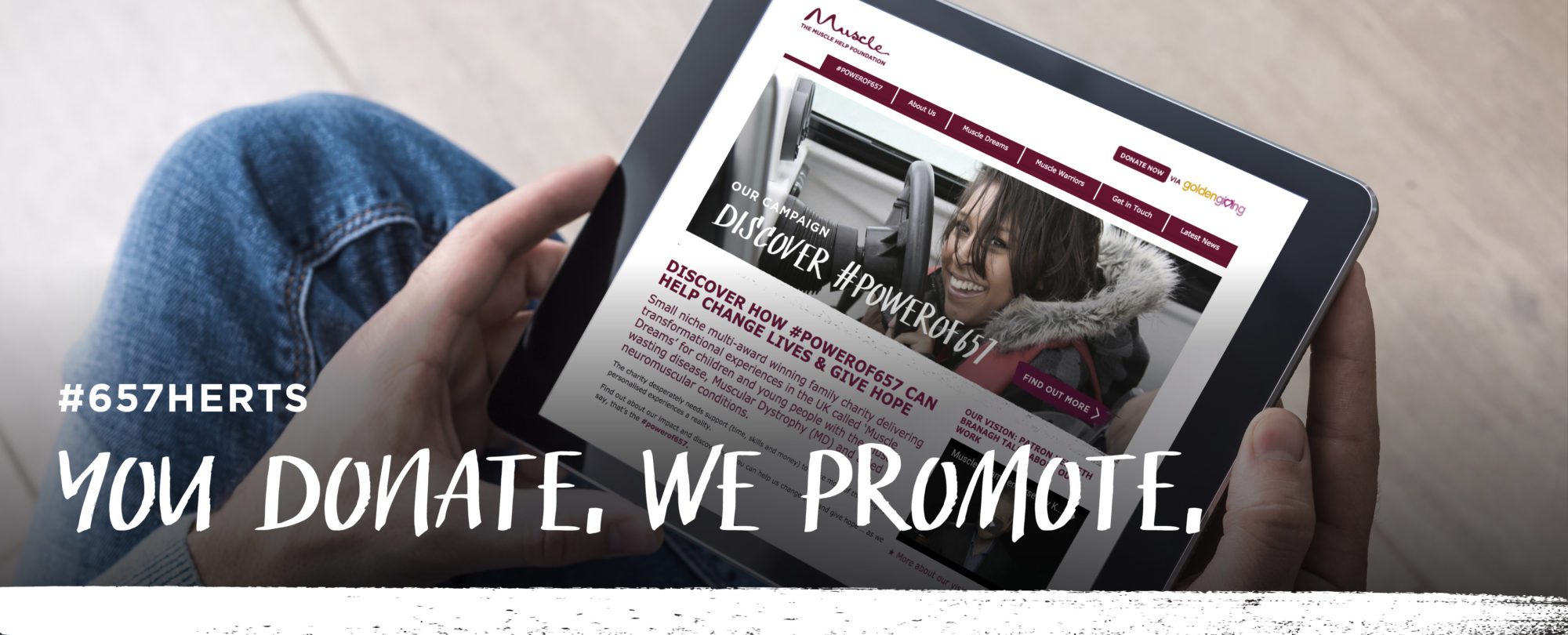 #657Herts
PROMOTE YOUR BUSINESS FOR JUST £6.57 TODAY AND HELP THE CHARITY FILL ALL 657 SPACES ON OUR DIGITAL WALL … THINK PINK FLOYD'S 'ANOTHER BRICK IN THE WALL' AND YOUR THERE!
WE'LL FEATURE YOUR BRAND/LOGO ON OUR DIGITAL WALL BELOW
WE'LL PROVIDE A RECIPROCAL LINK BACK TO YOUR BUSINESS
WE'LL POST A SPECIAL #657Herts THANK YOU TWEET

ALL THIS IN RETURN FOR A DONATION HERE OF JUST £6.57 OR MORE
AS WE SAY … THAT'S THE #POWEROF657
We're on a mission to deliver 657 Muscle Dreams for children and young people (8-28yrs) with Muscular Dystrophy, that's one life-changing experience for every muscle in the human body.
So, if you're a Hertfordshire based business and would like to feature on our LIVE DONATION WALL, we would love to hear from you! All we ask is that you simply fill out the online form below, donate £6.57 or more via our online donation page here and encourage others in your Hertfordshire networks to do the same! Once we've got your donation confirmation and logo, we'll do the rest!
Muscletastic thanks to the Hertfordshire Chamber of Commerce who very kindly published details about this initiative on their Member News website section HERE – with nearly 100 businesses in Hertfordshire already signed up, the goal is to fill all 657 places, so we've a little way to go – in encouraging other Hertfordshire businesses to support, please share #657Herts across your networks so we can fill the wall – thank you!
561 spaces left!
Our supporters so far…
---