#powerof657 'reinventing the integrated campaign', says new industry paper
Posted on

July 20th, 2015

The Muscle Help Foundation (MHF) is proud to announce that our yearlong #powerof657 national campaign has been featured in the first edition of 'Brighter Times', a new briefing on design, brand and business in the third sector.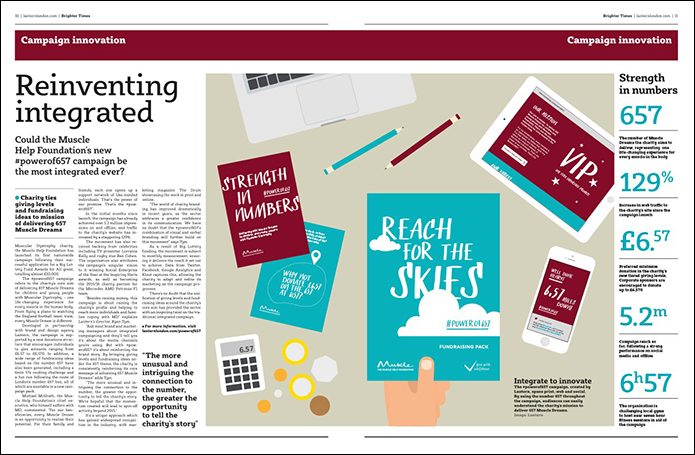 The newspaper, produced by MHF's creative agency, Lantern, has been distributed amongst the top 200 key influencers from across the industry. The publication praises the #powerof657's efforts to reinvent traditional integrated campaigns, by uniting giving levels and fundraising activities directly back to our core promise to deliver 657 Muscle Dreams.
Lantern's Director, Ryan Tym (pictured below), said "By bringing giving levels and fundraising ideas under the 657 theme, the charity is consistently reinforcing its core message of achieving 657 Muscle Dreams. The more unusual and intriguing the connection to the number, the greater the opportunity to tell the charity's story".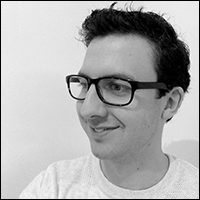 The double page spread continues, calling #powerof657 an "inspiring twist on the traditional integrated campaign".

Click HERE to read the full article.
If you work in the industry and would like to request a copy of this limited edition print run, go to http://bit.ly/1I8KomE
For more information about Lantern, click the logo below:
Contact:
Lydia Drukarz, Director
Wavelength Public Relations
M. 07977 454180
E. lydia@wavelengthpr.com
Follow Wavelength PR on Twitter
http://twitter.com/WavelengthPR