Patron Support Messages
The Muscle Help Foundation currently has two Patrons. Both have generously supported the charity and our CEO Michael McGrath in different ways over many years. They are:
Lorraine Kelly, CBE (since 2008)
Sir Kenneth Branagh (since 2006)
As a direct consequence of COVID-19, both individuals provided heartfelt messages of support and hope for our vulnerable community. Please watch, share and consider how you can support our cause either by making a donation or reaching out to get involved especially during these challenging times.
'Shackleton's Spirit – What would Shackleton do?'
By Lorraine Kelly
'There is Always Hope'
By Sir Kenneth Branagh
VIDEO COMING SOON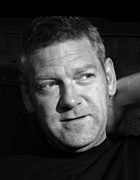 The charity would like to thank talented filmmaker Stephanie Castelete-Tyrrell of Four Wheel Drive Productions who was commissioned for her script writing skills.
On a separate note, Stephanie from Northamptonshire recently won a prestigious Award of Recognition from The Best Shorts Film Competition for her inspirational and educational documentary titled 'Muscle Warriors' – the film aims to inform audiences on how having Muscular Dystrophy (MD) can affect an individual's mental health. Click here for more information.

Follow Stephanie on Twitter @StephCastelete
Visit: Four Wheel Drive Productions
Contact:
Stephanie Castelete-Tyrrell
Director
MA Film and Television
BA (Hons) Creative Writing and Film Studies
E: stephanie@fourwheeldriveproductions.co.uk