November is Meatballs Month!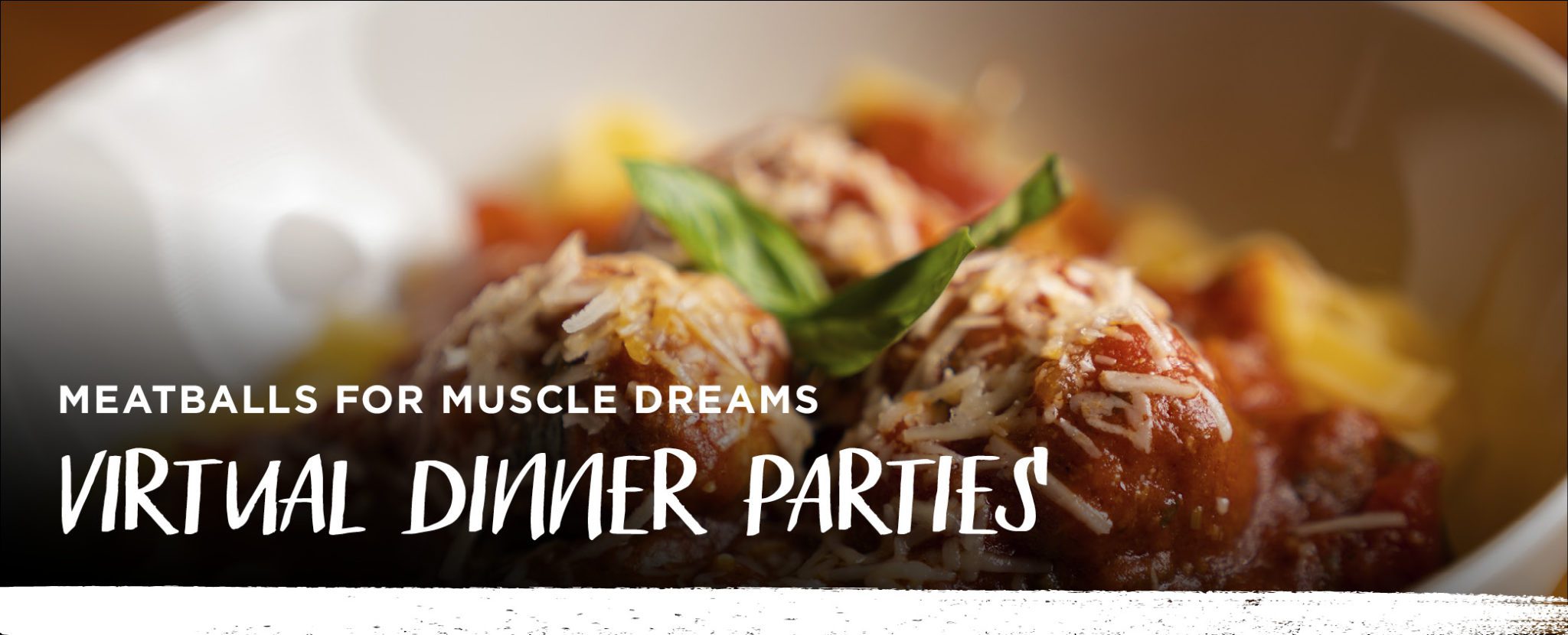 November is Meatballs for Muscle Dreams Month! Designed to engage the nation's appetite, our community fundraising initiative encourages anyone across the UK to cook up some meatballs and in the process help raise money for our Muscle Dream interventions. So remember, November is Meatballs Month!
Help us pay homage to the humble meatball by getting involved – why not use your mum's favourite meatballs recipe or alternatively, click HERE for tasty recipes (whether vegan, vegetarian or pescatarian) from the likes of celebrity chefs such as Ken Hom, Angela Hartnett, Tom Kerridge or even the fabulously delicious gluten & lactose free meatballs dish from our Chief Muscle Warrior's wife Susie.
Share your photos of your meatball meals and include your family's best Muscle Warrior salute!
Make sure you include the official hashtag #MeatballsForMD with your photos on your social posts.
FAQS
Q. How do I host a meatball party (virtual or otherwise)?
A. Simple – find a meatball recipe, pick a date and invite your guests!
Q. How many people do I need to invite to my meatball party?
A. As many as you like! Get people who don't live with you, or aren't in your bubble, involved over video chat. Either pick a recipe everyone can cook together, or if you live nearby drop your meatballs to your guests and all connect for a relaxed meal time
Q. How much do we donate?
A. We know these are still very challenging times for many but as a small charity, the pandemic has significantly impacted our fundraising plans, so all we ask is that you donate what you can by clicking here
Q. How do we spread the word?
A. We'd love to see your photos and share the enjoyment of your meatballs with our beneficiaries and their families. If you're on social media, be sure to tag us and use the official hashtag #MeatballsForMD or email them to info@musclehelp.com