Muscle Help Foundation charity launches 20th Anniversary Celebrations with .20 Second Video Invitation
Posted on

May 12th, 2023

The Muscle Help Foundation (MHF) has today launched its 20th Anniversary celebrations – the charity is officially 20 years old! MHF has been delivering its Muscle Dream activities across the UK for vulnerable children and young people (8-28yrs) living with Muscular Dystrophy (MD) for over two decades now, changing lives and giving much-needed hope.

Between now and the end of March 2024, the charity will be marking this milestone anniversary year by fulfilling even more Muscle Dreams whilst raising vital awareness of its work and impact. There are also a few surprises lined up and plenty of ways for people to get involved.
Some of the charity's patrons and celebrity friends will also be lending their support in a very special way. Watch this space.
YOUR .20SECS VIDEO INVITATION
One of the ways people can get involved is by recording a .20 second video on their phone letting the charity know how it has made a difference to them and why people should support its work. The 20 best videos will be used throughout the year on its website and social channels to highlight the charity's work and impact.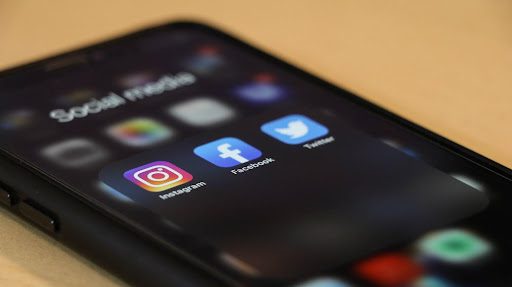 MAKING MUSCLE DREAMS A REALITY
MHF delivers a unique wish fulfilment model, tirelessly supporting the cherished dreams and aspirations of children and young people with muscular dystrophy and making those Muscle Dreams a reality – from taking the controls of an aircraft and experiencing level flight, driving around a racetrack in an iconic sports car, being out on the open water in an accessible powerboat, meeting a movie icon or sporting hero, or learning a new skill.
These transformational experiences are the charity's core and tangible fulfilment device delivering both immediate and long-term positive impacts to the beneficiary and their family.
Michael McGrath (pictured below), CEO of the Muscle Help Foundation charity said:
"Our work doesn't start and stop with an intervention – once a family becomes a beneficiary, by default they join our 'Muscle Warrior' tribe, a UK-wide community where experiences, achievements, challenges, and support are shared. We know that our beneficiaries value being part of this family-in-a-family community which also helps reduce isolation.
I am immensely proud that the charity has reached such an incredible milestone anniversary. Our vision over the past 20 years has become a powerful, restorative, life changing reality. Today, I am urging everyone that has supported the charity to join us as we celebrate 20 years of operation, 20 years of changing lives, 20 years of giving hope.
From the bottom of my heart, I would like to thank everyone who has been part of the journey to date. With your continued support, we will be able to push on with our vital work in supporting vulnerable families living with muscular dystrophy across the UK in making a positive and lasting impact on their lives."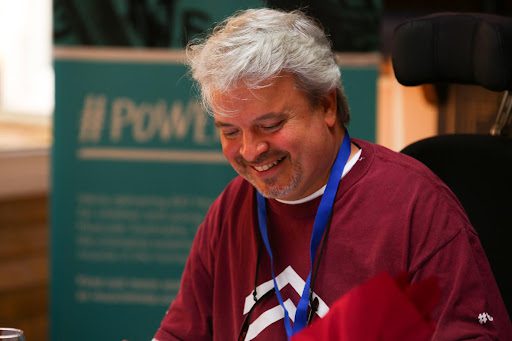 IMPROVING PHYSICAL & MENTAL HEALTH
Further substantiating MHF's own robust quantitative and qualitative research, a 2021 report in the Journal of Child Health Care, suggests that such experiences improve physical and mental health, quality of life, social wellbeing, resilience and coping for children, parents and siblings.
ENDURING POSITIVE IMPACT
Wish fulfilment interventions can empower young people and their families, they can give young people a real sense of normality, they can generate positive emotions and they can create a sense of real hope for the future, in addition to providing validation for the young person's illness. Plus, such interactions and activities can improve health-related quality of life and psychological wellbeing and can potentially have an enduring positive impact far beyond the immediate experience itself (Shoshani, et al., 2015; University of Sterling, 2015).
FULFILLING A YOUNG PERSON'S DREAMS AND ASPIRATIONS
The whole ethos of the charity is rooted in the idea that well executed experiences can fulfil a young person's dreams and aspirations. Its entire charitable mission centres around a very important number – 657. The mission is simple. To deliver 657 transformational Muscle Dream interventions for children, young people and their families with muscular dystrophy across the UK, that's one life-changing, cherished moment-in-time for every muscle in the human body.
As of May 2023, the charity will have delivered 473 Muscle Dream interventions with 184 to go to reach its overall 657 target. To deliver the remaining 184 experiences via a combination of both virtual and in-person activities will cost over £100,000.
During its 20-year history, the charity has not only helped 473 families with its Muscle Dreams, but through its online support activities, the sharing of research, and by continually communicating its work, it has reached 1000's of families living with muscular dystrophy.
ABOUT 2023 – MHF'S 20th ANNIVERSARY YEAR:
2023 sees the charity reach a milestone, its 20th Anniversary – since 2003, it has touched the lives of 1000's of people across the UK living with Muscular Dystrophy, from families and local communities to schools and businesses; today, its impact and reach continues to grow.
Plans for many other unique Muscle Dream experiences and programmes in the 2023/24 period are shaping up – right now, with the cost of living crisis in mind, every single penny counts, so please, if you're able to support our cause with a donation, whatever you can give, whether £6.57 or £20.00 to mark the charity's 20th anniversary, all donations will be hugely appreciated – thank you.
To push on with its 657 mission, the charity is not only looking to establish new partnerships and collaborations but like many small charities, it desperately needs support in order to continue its important work – if you can help, please donate £20.00 or whatever you can give by clicking HERE – thank you.
GREAT PARTNERSHIPS START WITH A STORY – WILL YOU TELL OURS?
Part of this milestone anniversary year is a focus on storytelling, a powerful tool that can influence behaviours, change mindsets and move people to take action. We know that storytelling in today's digital age is crucial – stories have to cut through which is why we have published several new beneficiary case studies, powerfully illustrating via personal insights, emotions and feelings why MHF's work matters and how you can easily support our mission by helping to tell our story.
ABOUT THE CHARITY'S IMPACT:
Uplifting, joyful and often cathartic in nature, MHF's academically validated work and impact is rooted in the idea that well executed, shared experiences can be powerfully transformative in nature.
ABOUT MUSCULAR DYSTROPHY (MD):
Thanks to MHF's friends at Muscular Dystrophy UK, new research reveals that approximately 110,000 people (babies, children and adults) in the UK live with muscle-wasting conditions. Muscular Dystrophy is a progressive condition that gets worse over time. It is the single biggest genetic killer of children in the world today. It robs sufferers of their mobility, their independence and finally for those with the most severe type (Duchenne Muscular Dystrophy or DMD), their lives. Although there is some excellent research going on around the world, there is still currently no known treatment.
ABOUT MHF'S UNIQUE POINTS OF DIFFERENCE:
Over the past 12-months, MHF's tailored approach in operationalising bespoke virtual 'person-centred' Muscle Dream programmes continued to deliver positive outcomes for beneficiaries and families. The 'lived experience' of the charity's CEO (Michael McGrath) who has Muscular Dystrophy (LGMD2A) and who is the driving force of the organisations work, provides both a unique, valuable and trusting influence on those for whom MHF exists to serve.
ABOUT MHF'S VULNERABLE BENEFICIARIES:
Duchenne Muscular Dystrophy (DMD) is the most severe form of Muscular Dystrophy (MD) – it is life-limiting affecting approximately 1 in 3,500 new-born boys. The vast majority (some 96%) of MHF's beneficiaries are boys and young adults with DMD. On average, those aged 10-13yrs will transition into a manual wheelchair. By the time they reach 17-19yrs, breathing, cardio and diminishing arm movements are increasingly prevalent.
THINK 657 – THE MORE UNUSUAL AND INTRIGUING, THE BETTER!
"The more unusual and intriguing the connection to the number 657, the greater the opportunity to tell our charity's story" (Source: Michael McGrath, CEO, Muscle Help Foundation)

MHF is running a national campaign called The Power of 657 and its mission is simple – to deliver 657 transformational interventions for children, young people and their families with Muscular Dystrophy in the UK, that's one life-changing experience for every muscle in the human body.
WHAT'S YOUR 657 CHALLENGE?
We would like you to think about the number 657 – the charity is on the lookout for all/any links to the number 657 and as such, we are keen to establish mutually beneficial collaborations ideally around 657. So, get in touch if you know of any connections in your world or in your work and remember, the more unusual, the more intriguing, the better!
For the charity's beneficiaries, every Muscle Dream experience is an opportunity to not only realise their potential but also become a Muscle Warrior and by default, join the charity's tribal Muscle Warrior community. For their family and friends, each one opens up a support network of like-minded individuals.