Minister For Disabled People
Posted on

September 9th, 2003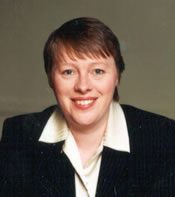 Maria Eagle MP
Minister for Disabled People Department for Work and Pensions What Michael McGrath is attempting is a remarkable feat by any standards. It exemplifies
that the only real barriers many disabled people face are those artificial ones that others impose on them.
The pole2pole expedition will be a fitting tribute to the success of the European Year of Disabled People.
I am delighted to lend my voice to the many others that continue to support Michael and pole2pole in this historic endeavour and wish him and his team success and a safe return
Contact:
Lydia Drukarz, Director
Wavelength Public Relations
M. 07977 454180
E. lydia@wavelengthpr.com
Follow Wavelength PR on Twitter
http://twitter.com/WavelengthPR