MHF launches plan to corporate supporters
Posted on

May 28th, 2010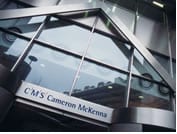 Thanks to the generosity of international law firm and long-standing charity partner CMS Cameron McKenna, the Muscle Help Foundation (MHF) held an important event at the firm's head office in London on Thursday 29th April 2010.
The purpose of this Evening Reception was threefold:
1) To launch the charity's three year strategic development plan to an invited audience of new and existing corporate supporters
2) To drive further awareness of our work
3) To explore new partnership opportunities
MHF Friend, broadcaster and presenter Sarah Lowther who has supported the charity at a number of events conducted several interviews to produce a podcast. This was edited and fine-tuned by both Sarah and also award-winning international film-maker Evelyn Franks. This podcast will give listeners an immediate insight into the outcome of the evening's proceedings as well as a further perspective on The Muscle Help Foundation (MHF).
In addition, one of the charity's partners Leap Anywhere (a growing social platform that matches consumers with charity events) together with TV presenter, artist and MHF Friend Hayley Felton who has also supported a number of the charity's events, produced a short film that has been uploaded on YouTube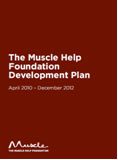 MHF's Development Plan
If you are interested in receiving a copy of the charity's 2010 – 2012 Development Plan, you can contact usvia email or phone the charity directly on +44 (0) 1763 274658.
About CMS Cameron McKenna
CMS Cameron McKenna is an international law firm with over 130 partners and offices throughout the United Kingdom and Central and Eastern Europe. The firm's head office is in London.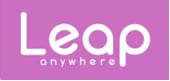 About Leap Anywhere
A relatively new online social platform that matches consumers with charity events. Leap Anywhere aims to match people with activities, charities and brands designed to help good causes. The intention is to make it easy for people to make a difference.
About Sarah Lowther
Sarah has been involved in the media all her life. She has been a weekly columnist for Scotland's 'The Sunday Post', and The Evening Paper (Philippines). A freelance Editor for the government's Strategic Communications Office, Sarah has also been a Contributing Editor for Health Today Magazine and Aberdeen University's weekly newspaper 'Gaudie.' Over the past 10 years Sarah has anchored breakfast shows on television and radio including Bloomberg Business Breakfast and The Money Channel's 4-hour Daybreak programme. Today, Sarah works with Thomson Reuters, the world's leading source of intelligent information for businesses and professionals.
About Evelyn Franks
Evelyn Franks is an award-winning international producer of promotional work who also produces documentaries for both the web and TV audience. Her signature style is to capture personal stories that reflect social and political issues. With experience for international broadcasters such as Al Jazeera English and the BBC's World Service, her work manages to cross cultural boundaries and is infused with individuality.

About Hayley Felton
Hayley Felton is a TV Presenter and Artist with a versatility that applies not only to her presenting style but also her artwork. Hayley thrives on the variety the world of television has to offer; being equally at home interviewing as she is hosting dating shows to documentaries!
With a wide range of experience including live events at the BBC and having starred in Wedding TV's Around the World in 80 Dates, her relaxed and quirky on-screen presence combined with a touch of glamour ensures a seamless and entertaining performance.
https://www.hayleyfelton.co.uk/
Contact:
Lydia Drukarz, Director
Wavelength Public Relations
M. 07977 454180
E. lydia@wavelengthpr.com
Follow Wavelength PR on Twitter
http://twitter.com/WavelengthPR