McGrath Shares Superbrands Challenge
Posted on

February 11th, 2005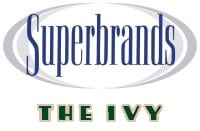 Superbrands
11th February, 2005
The Ivy, London
Bill Colegrave, Director of Superbrands recently invited Michael McGrath to share a unique initiative called The Superbrands Challenge at an informal dinner hosted by the Superbrands organisation at The Ivy in London.
WANTED – Proffessional individuals willing to endure hardship
The Superbrands Challenge offers members the opportunity to join an exclusive team who'll fly to Spitzbergen and from there, on to the Arctic ice cap, not far from the 89th degree. That's just 69 miles or one degree short of the North Pole. The challenge will be to cover that distance in approximately 10 days. One of the most experienced logistics and expedition teams in the world with strong leadership and extensive knowledge of polar environments will support the team.
The Superbrands Challenge has been specifically designed by The Muscular Help Foundation to enable individual brands to shape their own unique programmes. The Foundation has an experienced multi-disciplined team in place to support members, including EURO RSCG Skybridge, a leading agency that helps its clients deliver their brand promise by transforming business performance through highly creative, award-winning marketing solutions. For further details visit EURO RSCG Skybridge at: www.eurorscgskybridge.com
IF YOU ARE NOT A SUPERBRANDS MEMBER – REGISTER YOUR INTEREST BY SENDING AN EMAIL TO: michael@musclehelp.com
Editor's Notes
Superbrands is the independent arbiter on branding. The organisation promotes the discipline of branding and pays tribute to exceptional B2B brands. Superbrands programmes operate in over 25 countries. Superbrand status is awarded by an independent judging panel of experts. Different juries exist for the different geographical regions to ensure that only the most deserving of brands attain the credential. Only brands that are scored highly by the panel qualify for the status and to be featured in the publication. The shortlist that the panel score is itself derived from a list of thousands of potential brands.
Contact:
Lydia Drukarz, Director
Wavelength Public Relations
M. 07977 454180
E. lydia@wavelengthpr.com
Follow Wavelength PR on Twitter
http://twitter.com/WavelengthPR