Grim Challenge raises £10k for Muscle Dreams
Posted on

December 7th, 2008

Nearly £10,000 was raised at the recent GRIM 08 event for Muscle Dreams by over 40 spirited Muscle Warriors – this was The Muscular Help Foundation's first ever Muscle Team Event and it proved to be a GR8 success… so much so that the charity has included it within its annual calendar of fundraising activities!

"Following on from the GR8 success of the GRIM Challenge last month, monies are still being collected by those who participated. I understand from Justgiving that around 20% of donations come in after people have completed their event, so we may even surpass the £10,000 mark which would not only be fantastic but more importantly, it would enable the charity to deliver more Muscle Dreams during the coming year," said MHF's co-founder Michael McGrath.

"There was a reasonable level of media coverage pre-event which helped drive awareness and this in association with our own e-communication efforts created a higher level of interest. I was pleased that BBC South covered the story and it was also good to see several local and regional newspapers in the South East region, especially in the Home Counties where many of our Muscle Warriors live also pick up on the event," commented McGrath.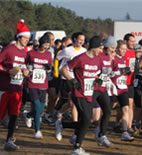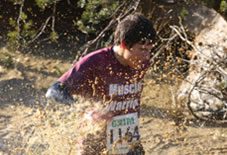 The charity's unique war cry was born on Saturday 6th December 2008. Recognition and thanks go to one of MHF's Friends (Marcus-Alexander Neil) for his spontaneity and innovative choreography, forever now known as MHF's Muscle Warrior Huka – the origins of the haka 'arose as a wily plan to defeat the aims of an enemy' [Source. Wikipedia]. The haka has also been interpreted as a 'celebration of life over death' – the analogy with muscular dystrophy is powerful.
"You faced GRIM head-on with integrity, giving it the respect it deserved, Our Muscle Warrior Huka will I know inspire those who fight daily, Giving sufferers hope, courage and inner strength"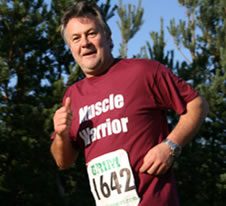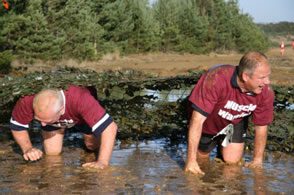 The 2009 GRIM Challenge is less than 11 months away.
MHF has already started recruiting Muscle Warriors.
Contact us if you wish to participate.
Special thanks to:
Steve Carter of Kinetic Photography
Steve Burridge of Myriad Signs
Miles Peckham of Watermark Event Management
David Gordon of Bamboo Clothing
Richard Steer of Frontline Image
Contact:
Lydia Drukarz, Director
Wavelength Public Relations
M. 07977 454180
E. lydia@wavelengthpr.com
Follow Wavelength PR on Twitter
http://twitter.com/WavelengthPR