GMTV Lorraine Kelly Sells Herself
Posted on

October 25th, 2006

Breakfast with GMTV Presenter Lorraine Kelly sells herself for muscle charity
Michael McGrath meets Lorraine Kelly on GMTV set in Studio 5
A UK-based charity helping people with muscular dystrophy is inviting everyone to bid on the charity's inaugural online auction which goes live at 07.00hrs GMT this Friday 27th October, where successful bidders could amongst other star lots, win an exclusive breakfast for four with GMTV presenter Lorraine Kelly.
Other exciting and unusual lot items include the perfect pre-Christmas shopping excuse with a trip to New York staying at the world renowned Hilton Waldorf Astoria on Park Avenue, a meal for six cooked in your own home by Ralph Lauren Polo Team's Executive Chef, a classic Jon Snow tie, a Baron de Rothschild double magnum [that's 4 bottles!] and even a motivational talk from inspirational speaker Michael McGrath, the only disabled person in the world to have reached both North and South Poles. Michael is The Muscular Help Foundation's Executive Director and Charity Co-founder, who tragically was diagnosed with this deteriorative muscle wasting disease when he was a young sportsman aged 18yrs. Michael wanted to be a pro-golfer when he was just 12yrs old.
Michael McGrath who lives near Stevenage in Hertfordshire, said, "We are looking to raise at least £10,000 through this online auction, our first ever! I've been overwhelmed by the generosity of those companies and individuals, who have provided a fantastic array of auction lots. In addition to breakfast with Lorraine, auction lots include an authenticated signed print by Pele, a luxury weekend at the five stars Waldorf Hilton Hotel in London plus two original polar sketches by Britain's best loved cartoonist, Bill Tidy.
"Those looking for truly original and thoughtful Christmas gifts will be delighted with the auction, where monies raised will go towards the fulfilment of Muscle Dreams – these are memorable experiences, a cherished ambition, perhaps meeting someone famous or a lifestyle experience arranged by the charity for children and adults with neuromuscular diseases, such as muscular dystrophy.
"This is leveraging the world wide web in a positive way. This is everyone's opportunity to flex their financial muscle online and help those whose muscles are broken and wasting away live a dream. This is important," said Michael McGrath.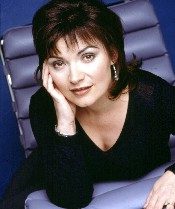 Lorraine Kelley said, "Michael and his charity are an inspiration. This astonishingly driven man, was recently described as a 'superhero' by 8yr old Hugh Finnerty, a friend of Michael's family. He has lost much of his ability to walk over the years but this hasn't stopped him from leading a full and exciting life. I first heard of Michael after he walked 150 metres to reach the North Pole [that was his Everest!] and was embarking on his journey to Antarctica and the South Pole. We both share a love of that beautiful continent and an admiration for that great Irish polar explorer Sir Ernest Shackleton who said 'difficulties are just things we overcome'. I wish this inaugural on-line auction hosted by Michael's charity all the success it so rightly deserves and encourage the nation to go online and place those bids!"
Contact:
Lydia Drukarz, Director
Wavelength Public Relations
M. 07977 454180
E. lydia@wavelengthpr.com
Follow Wavelength PR on Twitter
http://twitter.com/WavelengthPR