The Flying Muscle Dream Programme
Date Fulfilled:

September 2014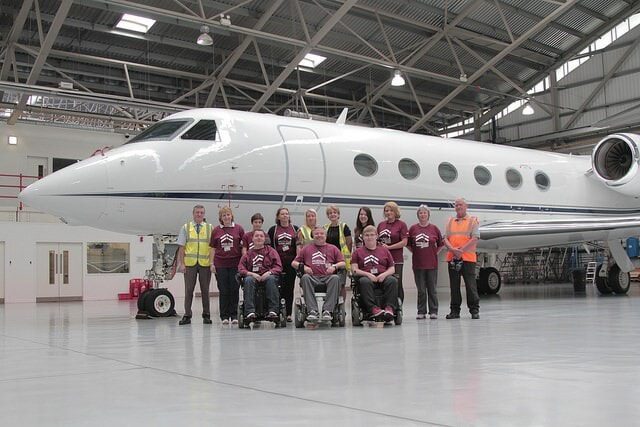 Charity's inaugural 2014 Flying Muscle Dream Programme is a resounding success; the event took place over two days from 19-20 September 2014. The Muscle Help Foundation (MHF) partnered with TAG Farnborough Airport (Hampshire), AeroBility (the home of disabled flying, Reg Charity No. 1149629) at Blackbushe Airport, The Village Urban Resort Hotel (Farnborough) and Zibrant (Global venue finding & event management agency) who produced and sponsored the below promotional film.
With an unprecedented number of nominations from across the UK, two wannabe 'pilots' with an interest in all things flying took part in this two-day programme. And we're delighted to report that both were successful in earning their Muscle Warrior wings!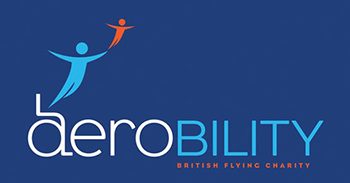 There were some unforgettable moments as well as a few surprises along the way, not least in being able to take the controls in level flight but also experience a totally exclusive insight into one of Europe's best private business jet facilities at TAG Farnborough Airport used by celebrities, movie stars, music icons and the occasional football team.
In addition, the programme included all meals, refreshments and an overnight stay at the comfortable Village Urban Resort Hotel Farnborough together with MHF's signature Muscle Dream goody bags that rounded off the experience.
AeroBility is a user led charity run largely by disabled aviators with experienced instructors trained to work with disabled individuals using adapted aircraft, making flying accessible for all. This was MHF's first experience in working closely with the team at AeroBility who work tirelessly to make flying accessible for all; suffice to say that MHF's 2015 Flying programme is already taking shape!
MHF's CEO Michael McGrath said "The aim was to take a pioneering stance by giving a highly-personalised flying experience to young people with Muscular Dystrophy by encouraging them to literally take-the-controls in level flight and in so doing, give them a powerful sense of real achievement underpinned by greater self-belief, improved confidence and personal resilience."
"In broadening beneficiary horizons, this year's programme had a number of specific goals – to transform a person's outlook, to encourage a desire to experience new things in life and to establish new relationships and friendships in connecting people with a shared interest."
For further information about the impact of our charity's work, programme sponsorship opportunities or simply to get involved, why not contact us today.
PHOTOS: click HERE to see over 300 pics on our dedicated online Flickr Photo Channel – happy viewing!
CREDIT: big thanks to our multi-talented photographer Steve Carter for his photography skills but also for setting up the cockpit GoPro camera.
Contact:
Lydia Drukarz, Director
Wavelength Public Relations
M. 07977 454180
E. lydia@wavelengthpr.com
Follow Wavelength PR on Twitter
http://twitter.com/WavelengthPR