Chelsea football club
Date Fulfilled:

October 2010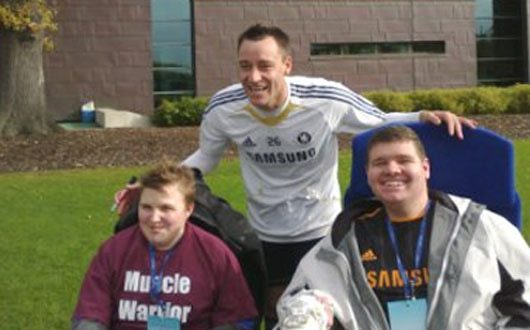 The Muscle Help Foundation was amongst a small number of charities invited to Chelsea Football Club's Cobham Training Ground in Surrey on Thursday 28 Oct 2010 to watch the first team in training and meet the players afterwards. For two fanatical Chelsea fans – 17yr old Adam Yuill from Berkshire and 19yr old Daniel Roberts from Lincolnshire it was truly a boot-iful experience with the Blues!
The Community Day saw a small group of 17 guests including Adam and Daniel watch the first team close-up in training and personally meet some of football's biggest players after the session had finished.
Question: can any passionate Chelsea Football Club fan really think of anything better than being invited to watch and meet their sporting idols? Answer: an emphatic no! Both Adam and Daniel met all the players and were photographed with some of them including John Terry, Ashley Cole, Nicolas Anelka as well as Chelsea's Manager Carlo Ancelotti.
Daniel's mum Julie said: "He couldn't believe it, it was a wonderful experience. John Terry took his boots off, autographed them and gave one to Daniel and the other to Adam. Everyone there was brilliant! Daniel was over-awed by it all and I'm so grateful to everyone who helped make it happen for him."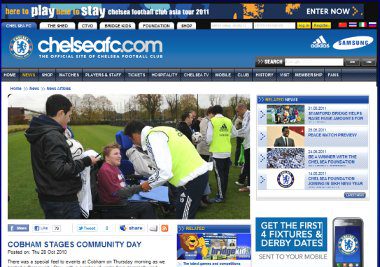 The official website of the Chelsea Football Club website led with a photograph of Adam meeting one of the Chelsea players.