In conversation with MICHAEL McGRATH
Posted on

August 4th, 2006

Interview conducted by Natalie Hoare, Features Editor Geographical Magazine, August 2006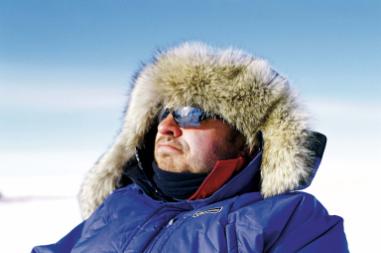 About Geographical
Established in 1935, Geographical is an award-winning lively, colourful monthly magazine of the Royal Geographical Society (with the IBG), presenting geography in its broadest sense. It has exciting and beautifully illustrated articles on people, places, cultures, adventure, responsible travel, history, science and environmental issues.
Royal Geographical Society (with IBG)
The Royal Geographical Society (with the Institute of British Geographers) aims to stimulate the awareness and enjoyment of geography at all levels, for all people, both in the UK and around the world. Established in 1830 and located in Kensington, London, the Society supports over 20 research groups, promotes geography in schools, produces scholarly publications, provides training in scientific field techniques and presents a popular national lecture series. It provides advice and information through its large (and world renowned) map collection, library and Expedition Advisory Centre.
Contact:
Lydia Drukarz, Director
Wavelength Public Relations
M. 07977 454180
E. lydia@wavelengthpr.com
Follow Wavelength PR on Twitter
http://twitter.com/WavelengthPR