Congratulations to our 3 runners for pole2pole in the London Marathon 2003
Posted on

March 6th, 2003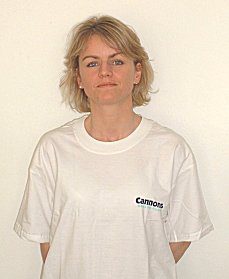 Alison Starbuck
Alison has spent over 15 years working in the public relations and communications industry. When she met Michael McGrath in 2002 she was moved by his spirit, determination and courage to undertake extraordinary challenges. Alison began running only 3 years ago to keep fit and when she received confirmation of her place in the London Marathon was delighted because it was an opportunity to use her muscles to save muscles by, raising awareness and funds for individuals with Muscular Dystrophy.
Help Alison reach her funding goal. All contributions are welcomed at https://www.justgiving.com/fundraising/alisonstarbuck4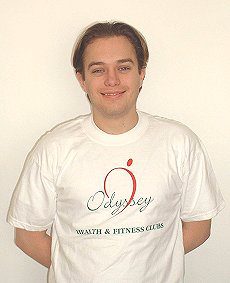 Richard Gordon
Richard is a salesman for a US furniture manufacturer in London. "I am very pleased to be representing Pole2pole in the 2003 London Marathon and hope to raise a fair amount of money for pole2pole project, a very worthy cause. I am currently working at dropping a few pounds but am determined to finish the marathon in a semi-respectable time! I have run a half marathon in the past (made slightly easier by the fact that I was lighter and 4 years younger) and I had promised myself that I would never do anything like it again. But life has mysterious turns and here I am using my muscles to save other's muscles. Here's to broken promises and new cures….
All support is much appreciated!! https://www.justgiving.com/fundraising/dryathlete-richard-gordon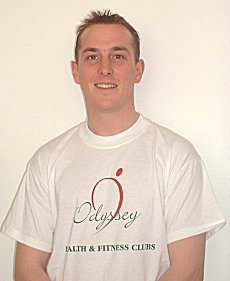 James Utting
James Stuart Utting, area sales manager, born and raised in Hertfordshire and now the ripe old age of 28.
"For the last ten years I have experienced much; from becoming a pub licensee at the age of 19, living in the French Alps for 5 months, snowboarding, bungee jumps, travelling Europe, heli-hiking, to recently obtaining a sports and remedial massage diploma with credit from the prestigious London School of Sports Massage. But nothing compares to the challenging opportunity Michael McGrath and Pole to Pole have put before me. With three months to train for the London Marathon, I must borrow one of Michael's sayings; "To strive, to seek, to find, not to yield". This project has my full support and the cause always will."
Congratulations to our 3 runners for pole2pole in the London Marathon 2003.
Contact:
Lydia Drukarz, Director
Wavelength Public Relations
M. 07977 454180
E. lydia@wavelengthpr.com
Follow Wavelength PR on Twitter
http://twitter.com/WavelengthPR