BCD Meetings & Events adopts Muscle Help Foundation as one of its official charities for 2018
Posted on

March 7th, 2018

The Muscle Help Foundation (MHF) is thrilled to announce that it has been adopted as one of the official charities being supported in 2018 by BCD Meetings & Events (BCD M&E), Europe's leading meetings and events agency.
MHF delivers transformational experiences in the UK, known as Muscle Dreams for children and young people (8-28yrs) with Muscular Dystrophy (MD) and allied neuromuscular conditions.
Driven by Fay Sharpe's enthusiasm and support, the charity has been close to the heart of employees throughout the business and many of the staff have been volunteering on MHF's annual signature Porsche Driving Experience and Flying Muscle Dream Programmes as well as the occasional VIP experience with some of MHF's past Charity Partners that have included Mercedes AMG Petronas Formula One Team – these employees have not only directly witnessed the charity's impact but also the experience has enriched and broadened their horizons, with many returning to support MHF on a voluntary basis, year after year.
Pictured above: Fay Sharpe (centre) with Muscle Dream beneficiaries & family members, plus representatives from the charity, specially invited guests and members of the Mercedes AMG Petronas Formula One Team who hosted a VIP experience at their Brackley factory
Whilst the events sector is constantly changing and evolving, the opportunity to truly make a difference in the lives of children and young people with MD has not gone unnoticed:
Fay Sharpe (pictured below), Vice President of BCD Meetings & Events commented:
"In our business, we relentlessly strive to create human experiences that are memorable; at the heart of The Muscle Help Foundation, I've seen and witnessed how this small family charity also strives in the pursuit of creating memorable experiences that are both unique and life-changing – there's a natural alignment between our respective organisations. I'm proud in the knowledge that we can make a real difference where it matters, and I look forward to continuing to support their work."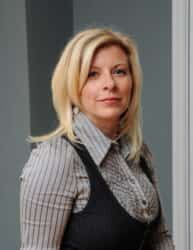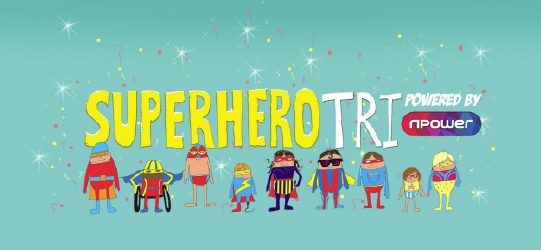 As part of its support in 2018, Team BCD M&E will be participating in this year's Superhero Tri Challenge on 18th August at Dorney Lake, Windsor. MHF is actively recruiting to fill 8 FREE Team places (4 people per team, one of whom must have a disability) for this inclusive, all-day fun event – 5 team places have already been taken!
In return for their FREE entry, Team BCD M&E have committed to raise the minimum amount of £657.00 in sponsorship in support of the charity's #powerof657 initiative. Despite extremely limited resources, MHF's overarching goal is to deliver 657 Muscle Dream experiences, one for every muscle in the human body; to date 267 have been delivered, leaving a further 390 to go – if you can help the charity in any way, please get in touch.
MHF's Founder & CEO Michael McGrath said:
"We are delighted to be formally recognised as one of the charities officially adopted by BCD M&E during 2018. We look forward to working closely with the team on a number of fundraising events throughout the year and of course, I'm especially delighted that Team BCD M&E will be taking part in August's Superhero Tri Challenge because they'll be up against Team McGrath – I say, bring it on as there's nothing quite like a little competitive spirit!"
Businesses interested in joining Team BCD M&E and supporting MHF can register their interest and find out more info by pinging an email to: hello657@musclehelp.com
Contact:
Lydia Drukarz, Director
Wavelength Public Relations
M. 07977 454180
E. lydia@wavelengthpr.com
Follow Wavelength PR on Twitter
http://twitter.com/WavelengthPR